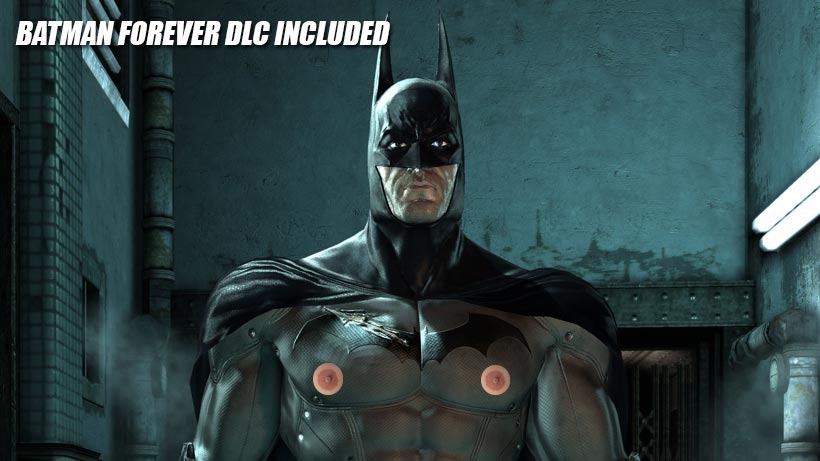 It's been exactly a week since we've heard any rumblings of any game from the merry old previous generation getting an HD update for this generation of consoles. Time to change that, with some news on the obvious front. As was rumoured a while back, Rocksteady's original duo of Batman Arkham games (Arkahm Asylum from 2009 and Arkham City from 2011) might be headed to newer hardware in the very near future.
That's the word according to previous rumours, and now there's a new one to back it up even further. According to at least one GameStop employee who sent images to Eurogamer of the unannounced "Batman HD Collection", the bundle will feature updated versions with all the DLC bundled in for good measure.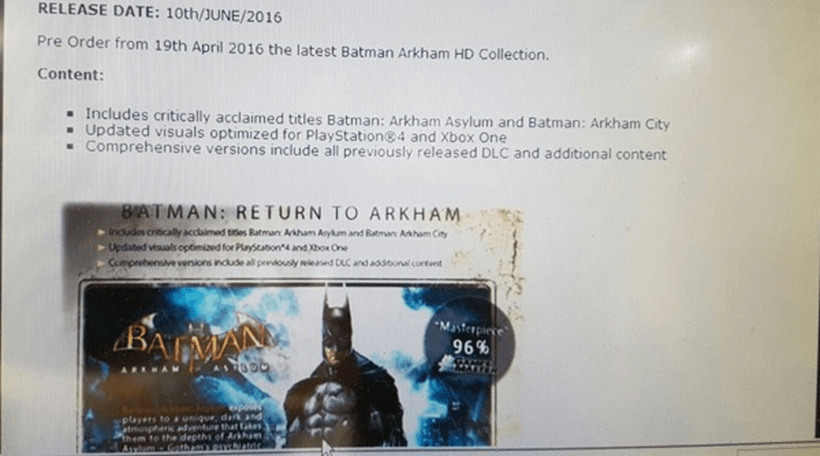 Batman Arkham Origins however, looks like it'll be excluded entirely, due to it having been developed by Warner Bros. Montreal. That's actually a pity. Look, Arkham Origins was rubbish on launch thanks to several glaring technical problems that approached the week one edition of Batman Arkham Knight on PC when it came to problems.
Since then? It's actually one of my favourite games in the franchise, with what I consider to be the best story out of all four of the main games. Combined with the excellent DLC, and it's a damn good grab to pick up if you ever see it on sale. Hell, I own both a PC and PS3 version of Arkham Origins. Other details from the report say that the Batman HD Collection will go on sale around June 10, with pre-orders opening up later today. Which means that an official announcement is probably on the way as well.
I'll update this post with the fancy trailer, as soon as that proves to be true. Love it or hate it, but the Batman Arkham series has done gangbusters numbers over two generations of consoles. Not only were they the best Batman games ever made, but each successive sequel managed to up the ante when it came to creating the ultimate Batman simulator, outside of actually getting your parents killed and spending the next 20 years honing your mind and body to peak physical perfection.
Batman: Arkham Knight finished the series off under Rocksteady, but they went out with a bang and then some, with sales apparently being over in the range of over 5 million for that game alone. Holy sales targets Batman!
Last Updated: April 19, 2016