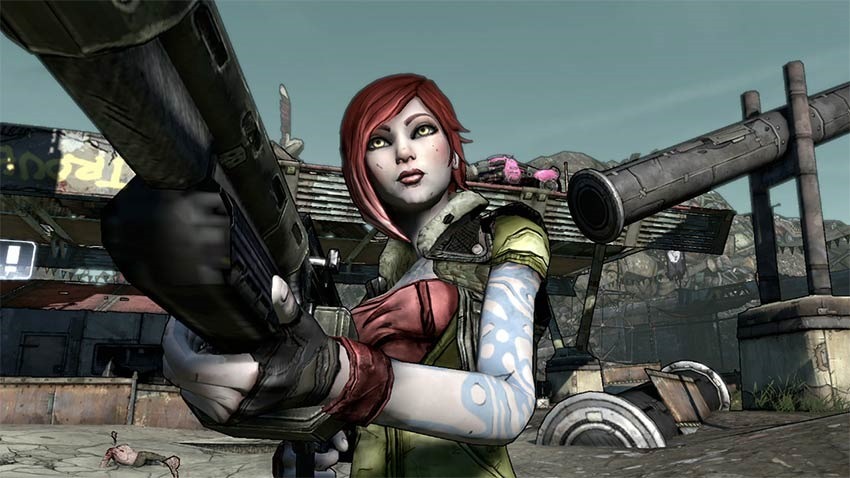 Borderlands 3 is coming later this year, and I'm increasingly becoming excited about it. That's despite the fact that every time Gearbox boss Randy Pitchford seems to open his mouth, stupidity flows out of it. Games aren't made by single people in vacuums though, so I'm happy to support the hundreds of people making the game, when evidence suggests their boss might not be the nicest person on the planet. I'm veering off topic though. The point is that we're getting more Borderlands – but we might be getting even more than anticipated.
According to one juicy rumour via PlayStation Lifestyle, there's some surprise Borderlands 2 DLC coming around E3 that'll bridge the gap between that game, and the planetary-hopping sequel Borderlands 3.
Says the site, citing their own "trusted anonymous source."
"Titled Commander Lilith and the Fight for Sanctuary, the upcoming Borderlands 2 expansion will allow players to get in one last hurrah, and sate the thirst for Borderlands that you might be feeling for the next few months. Our source tells us that the Borderlands 2 DLC will be dropping sometime during E3 week, so if you need to redownload the game and get it updated in preparation, you might want to start now."
I'm not sure about this one, to be honest. It could be that it'll be DLC for the Handsome Collection, available on PCs and modern console systems, but that would leave Xbox 360 and PS3 Borderlands players eating Pandoran dust. I doubt anyone would release anything on those systems now, especially given the certification requirements.
It sort of makes sense. For starters, we know that the ship in Borderlands 3 that serves as tour home base is called Sanctuary 3, but there's no mention of a Sanctuary 2 within Borderlands established canon. We've also seen that Lilith from the second game is very much alive and well in the third, so it could be that she's the character that binds the whole thing together.
I'd really like for it to be true. I'd love a little more Borderlands, even if it's just to rid myself of memories of the entirely middling Pre Sequel.
Last Updated: May 29, 2019