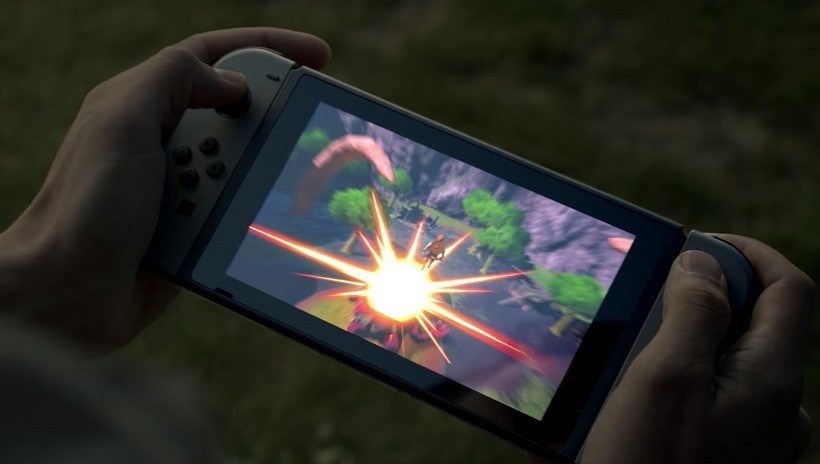 Nintendo is keeping tight lipped about the Nintendo Switch until January, after a conversation inducing reveal trailer for the new console dropped late last month. The Tokyo event is different for the company, who have stuck to mostly streamed only Direct events in the past. The event itself is likely going to be where Nintendo gets down to the nitty gritty of things, like revealing a release date and price point. The latter of which has been a real point of conversation, and one that might already have an answer.
Toys R Us in Canada have had a placeholder listing for the Nintendo Switch for a while, but over the weekend the website was updated with a new price that could give an indication of what Nintendo is aiming for. The listing shows the Switch with a price of $329.99 Canadian dollars, which equates to almost $245 USD. It's likely that if true, the launch price would sit somewhere around $249.99, which is actually quite a bit cheaper than most expect.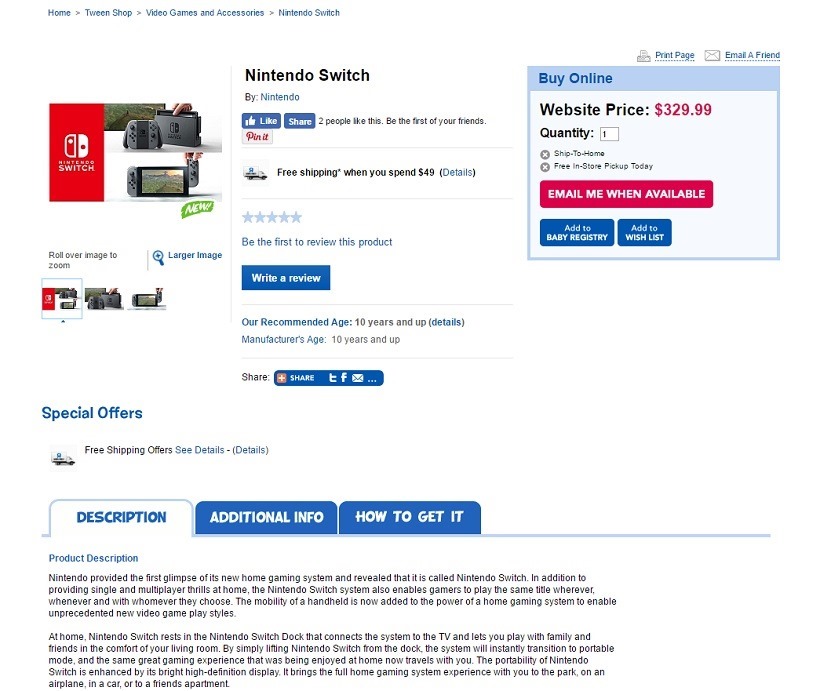 My own personal expectation (and one shared by the majority of interested onlookers) is that the Switch will retail for $299. This new leak would suggest that Nintendo is aiming to be far more competitive, which is smart given the competition. It's also not the first time a retailer has leaked sensitive information like this well before launch. We of all people in South Africa, know a lot about what information retailers get before public knowledge, and how easy it is to screw up.
If the Switch does go for that reduced price, it just entices me more towards the living room console/mobile hybrid. Nintendo is hopefully going to flesh out a lot more about the console during their event, such as what games we can expect at launch and just how many of the console's more intricate features work. It'll hopefully be a nice treat to kick off the year.
Last Updated: November 14, 2016