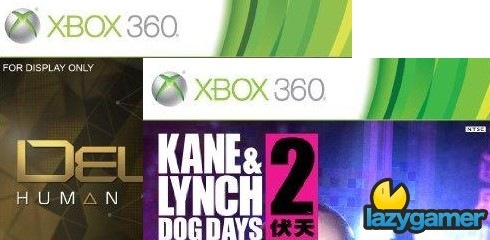 First up these look fake to me (but they aren't) so I am slapping the big Wild Rumour category on this. BUT at the same time they back up what I think is going to happen this weekend.
The last time we spoke to Yvette van Rooyen from Microsoft South Africa she stated that there was going to be a big announcement about Xbox Live that will benefit us at E3 this year.
However there have also been other rumours about Xbox Live across the net stating that all the countries requesting Xbox Live are going to be getting it and as such I am expecting the entire idea of Xbox Live being separate to the Xbox 360 to be dropped.
On Sunday or Tuesday I expect Microsoft to announce that Xbox Live is now going to be called Xbox Live Anywhere and will immediately be available across all regions. Certain DLC and movies will still be restricted in certain regions but we will be able to purchase points in our local currency and all DLC legal to our country will be available.
Honestly it won't make a ton of difference to us but what I am truly hoping for (but not expecting) is that Hulu is announced across all regions as well.
Source: XboxEvolved
Last Updated: June 7, 2010