The "excitable humans from NAG" as they so lovingly describe themselves are no strangers to hosting gaming events, especially considering they have multiple rAge expos under their belt. Rush has been going on for a couple of years now and was formed as the esports arm of rAge. This was my first year attending and whilst I only attended Day 2 I must say, it was quite the spectacle.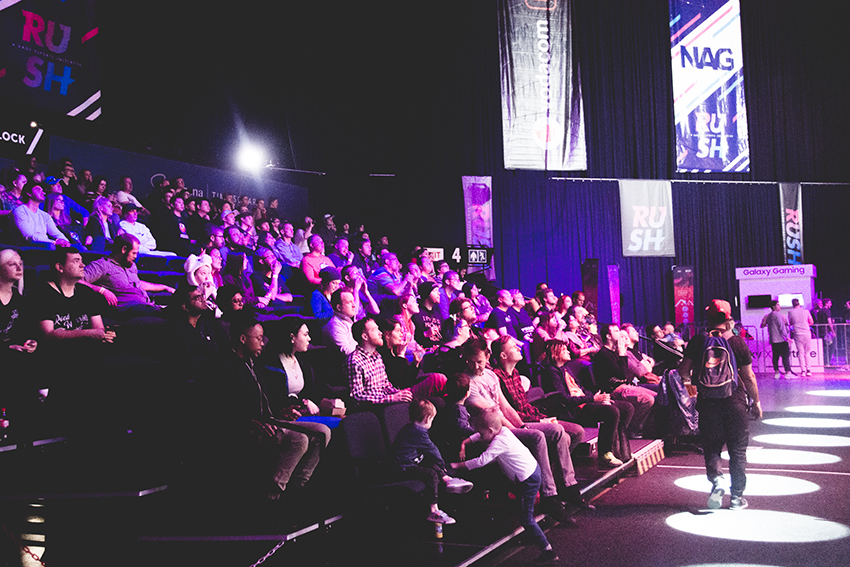 The first thing that impressed was how straightforward and simple the layout was, something that often eludes event organisers. Each area felt like it had its own vibe that wasn't intruded upon by other events. The cosplay stage didn't have its shine taken away by the massive stage that had the Dota 2 semi-finals occurring.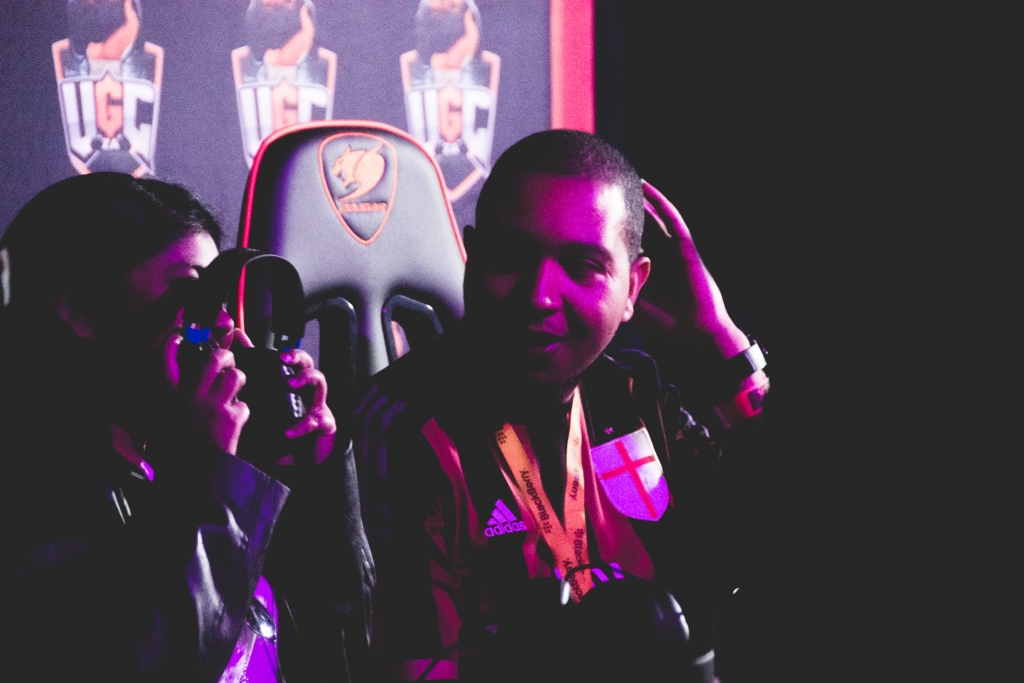 The outside beer garden was a welcome respite from all the buzz and activity inside if you needed it. The FGC arena didn't feel shoehorned or added as an afterthought. Everything was well laid out and you didn't struggle to find anything you wanted.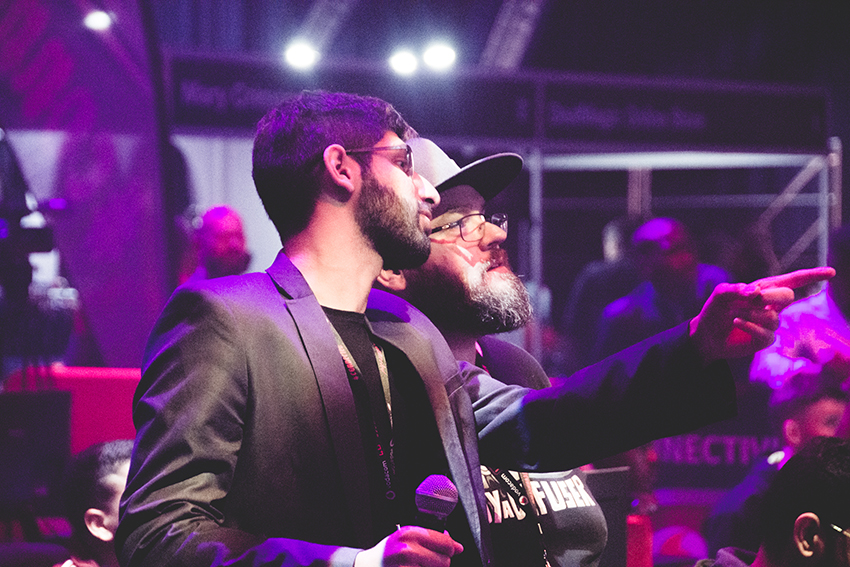 The range of esports titles available to watch was extensive. Of course the usual suspects of CSGO, Dota and StarCraft were there due to the WESG National Qualifiers, but other titles included FIFA 19, Fortnite and Tekken 7.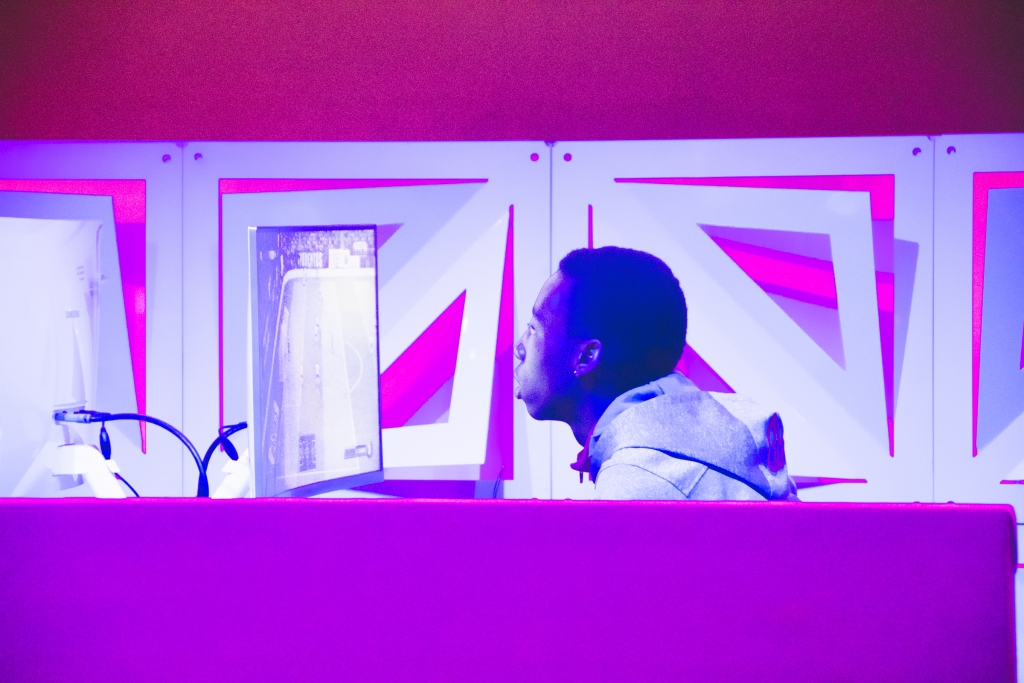 The level of talent on show made for some really exciting games. The FIFA 19 semi-finals featured two Goliath Gaming heavyweights going toe to toe against each other. The Dota 2 semi-finals between Sinister 5 and White Rabbit Gaming was a tense affair and the crowd glued to the screens.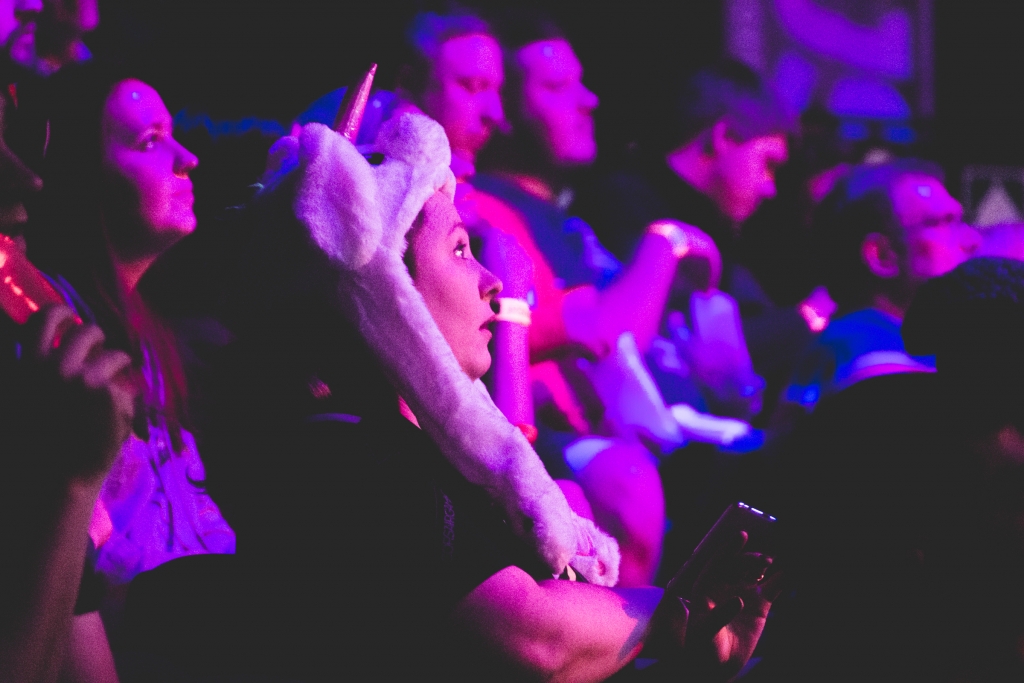 Of course, there can only be one winner in the end. The winners from the WESG qualifiers are as follows:
Energy Esports closed out against Goliath Gaming to win CSGO
Energy Esports continued their streak by also being crowned the winners in the Dota 2 qualifiers.
Edwin "drager" Williams gave Goliath Gaming their second WESG qualifier spot by winning the StarCraft 2 qualifier
UPDATE: We incorrectly stated that Hearthstone (where Sythe won) was part of the WESG qualifiers, but it was in fact dropped. Mettlestate upped the prize pool as a result to still make it worthwhile for players to attend.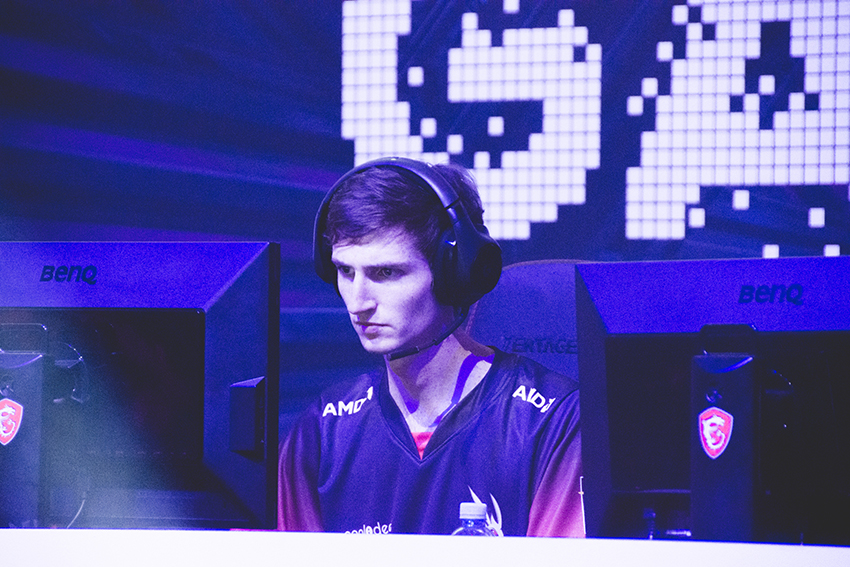 Goliath Gaming and Energy Esports both took two spots, making them arguably the best organisations in the scene right now. The winners of the WESG qualifiers now make their way to China and test their mettle against some of the best in the world.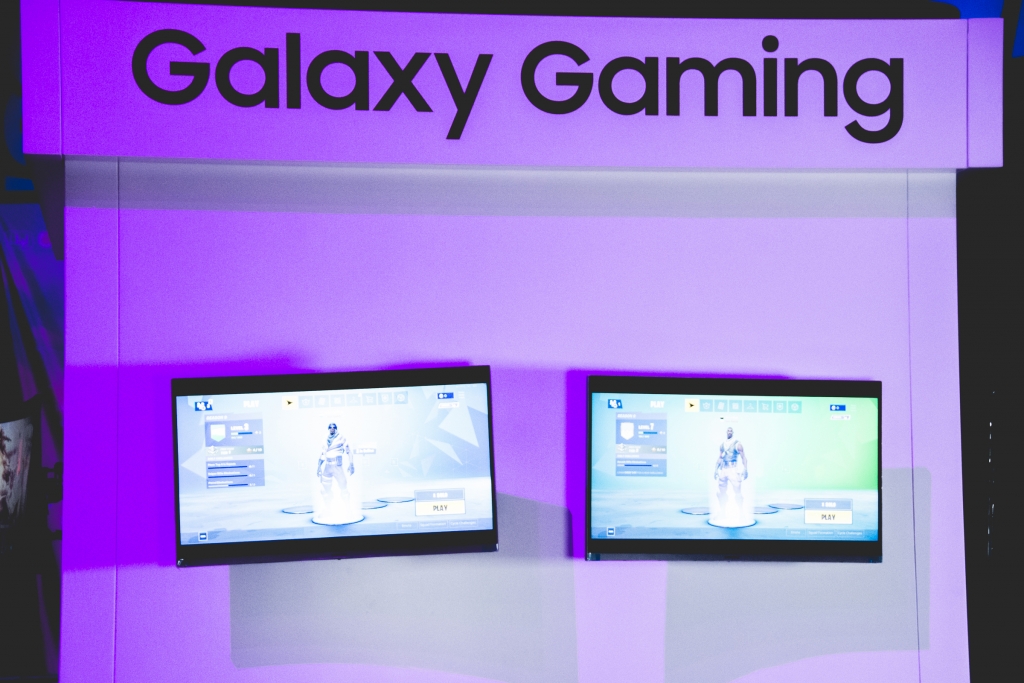 One thing I had mentioned previously that I was really excited about Rush 2019 was them taking mobile esports seriously, however, the Fortnite stand with Samsung felt like they threw together it last minute. This could have been Rush's chance to lead the charge in giving mobile gaming the respect it deserves and be a great measure on how popular it really is in South Africa. Hopefully, this is something that can be improved upon next year.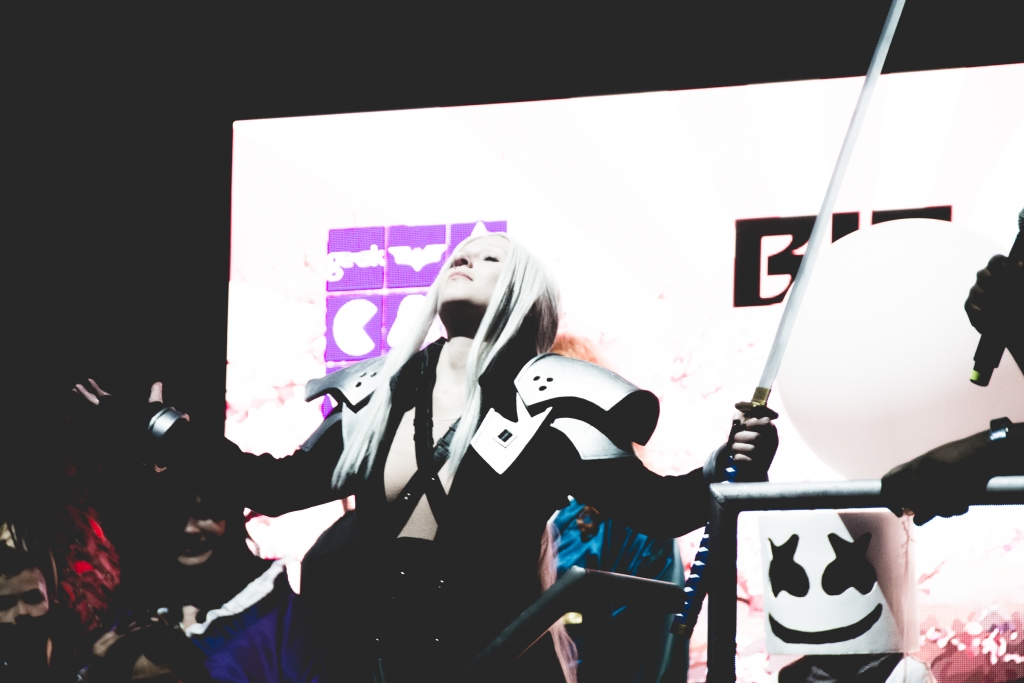 It wasn't all esports focused however, as Rush catered to those that just wanted to enjoy a gaming expo. There was consoles for attendees to play various games, board game enthusiasts had a space to enjoy their craft and there was an abundance of merch you could purchase.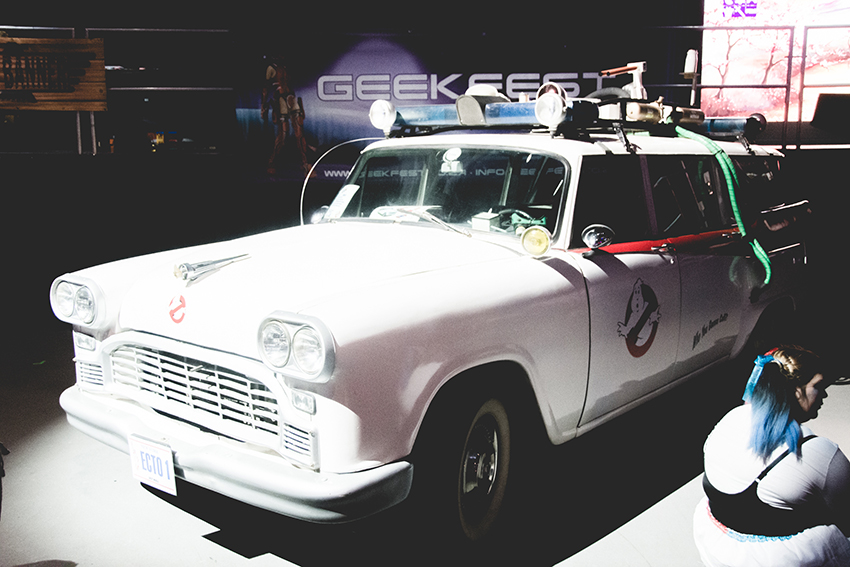 There were many shoutouts to the retro days, such as the Ghostbusters car along with KITT, the car from Knight Rider. In addition to those, there were robot battles happening throughout the day, a Red Bull truck that was hosting fighting games as well as a LARP arena. Even if esports wasn't your thing, you still had plenty to do.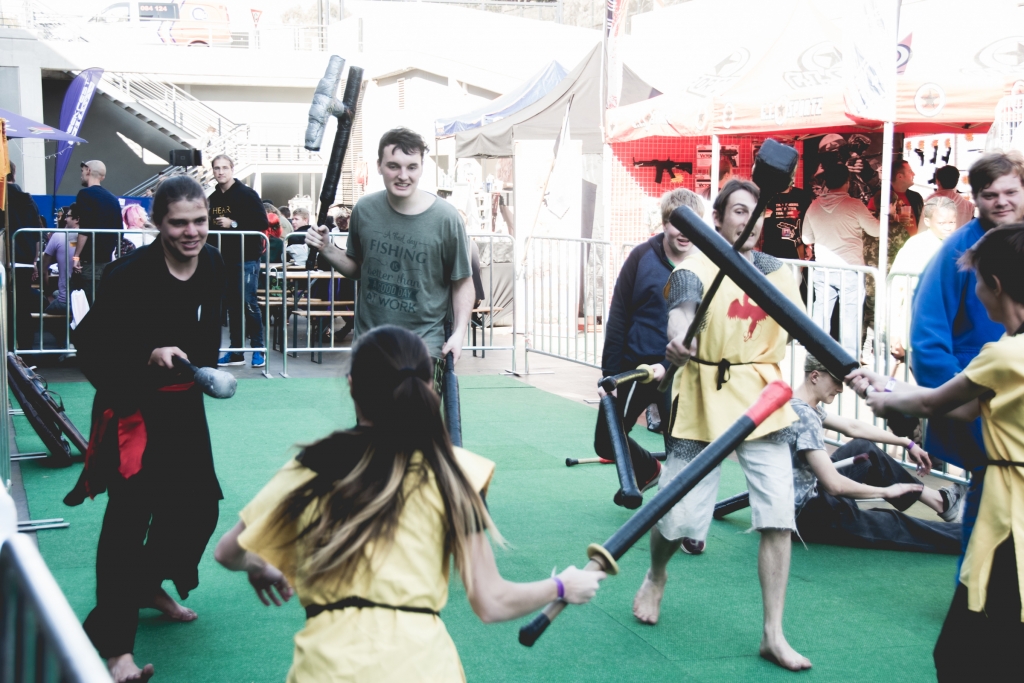 Overall Rush was a fun experience and you can definitely see the experience behind the people that put it together. Mettlestate ran a slick operation too in how they conducted the WESG qualifiers.
Like esports?
Check out esports central
Last Updated: July 1, 2019