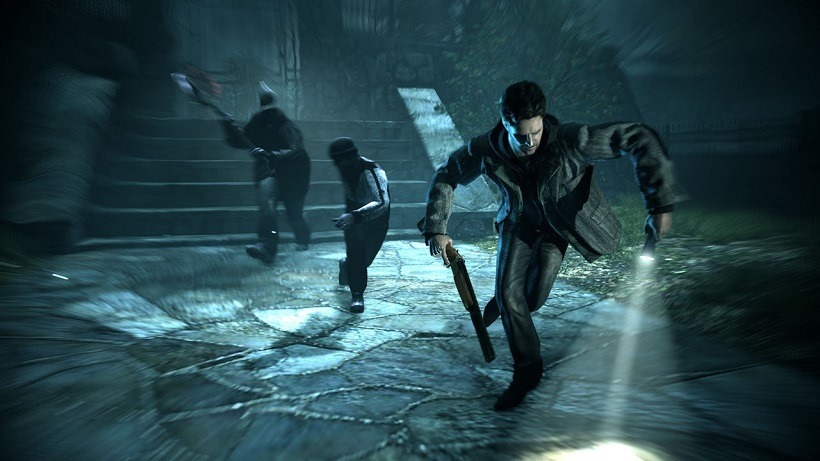 Earlier last month Remedy Games got everyone extremely excited for the possibility of a long overdue Alan Wake sequel after a trademark was filed by the developer. Alan Wake Returns sounds exactly like a sequel of sorts, and shortly afterwards the internet was bombarded by Quantum Break gameplay that seemed to confirm the less than subtle announcement within the game itself. Although it's all smoke and mirrors, with Alan Wake Returns not being about a game at all.
Instead, the trademark refers to a mini-series within Quantum Break itself, much like the short TV series littered around Alan Wake and Max Payne. Remedy Director and Max Payne himself Sam Lake confirmed to Kotaku that the trademark refers directly to this series, which will comprise of short live action snippets starring none other than Lake himself. The trademark filing was all to do with boring legalities, and nothing as exciting as an Alan Wake announcement.
"A big part of the trademarking process all in all is the legalities of it. Just making sure everything is covered."
Boo.
"So [there's] no real news about anything future Alan Wake-related."
Quadruple boo.
Lake did, however, promise that once Quantum Break had shipped and proper work on their next project began, the studio would share it as soon as they could. Which probably means work on their next title has already begun, with Quantum Break having gone gold a few weeks ago already.
Remedy have made it clear that they want to return to Alan Wake one day. So with Max Payne out of the way and no new IP on the horizon, it's hard to think what else their next title might be if not for the return of the cursed writer. Until then though, we'll have Quantum Break, which is shaping up nicely on Xbox One and PC.
Last Updated: March 7, 2016