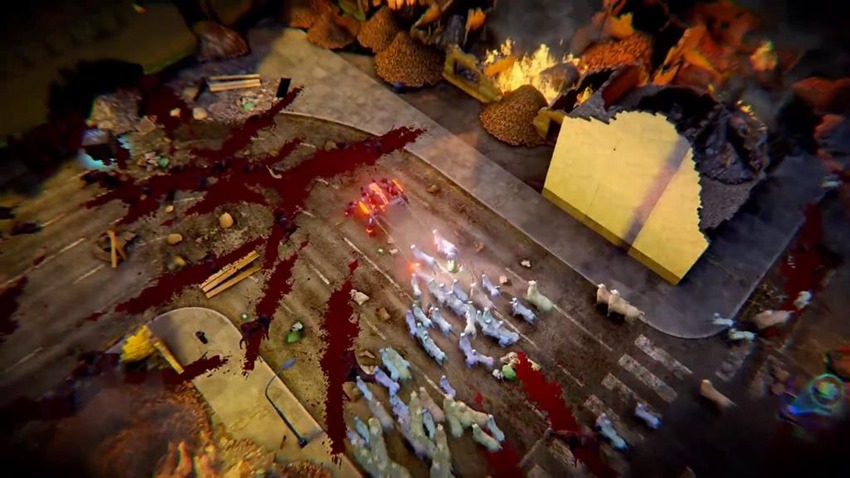 We live in an age where WinAmp can no longer protect us. The Llamas have broken loose and have brought hell with them. What began with a pair of Llamas going on the lamb in Arizona's Sun City has evolved into a movement of furry fury. Alpaca my bags? Buddy, you won't even have time to breath before a horde of the cuddly monsters use their gnarly testicle-ripping teeth to shred you to pieces.
What we need, is a hero. We need a saviour, a symbol to rally behind in mankind's darkest hour. Or better yet, we're going to need a lot of bullets:
Yup, the game above is Vicious Attack Llama Apocalypse, from Durban-based studio RogueCode. The setup is simple: You've got a spider-tank, the streets are overrun with hordes of the carnage-obsessed Camelidae and only you can solve the greatest threat to humanity with problem-solving bullets, missiles and nuclear weapons. Out now on Steam, Vicious Attack Llama Apocalypse will also be out on Xbox One on March 16 as a Play Anywhere title.
Which means that you and a buddy can co-op together in this roguelite twin-stick shooter, to drive back the Andean anarchy before it's too late. It's not as if we weren't warned either. Remember Llamas with hats? CAAAAAAAAAARRRRRRRRRRRRRL!
Last Updated: February 27, 2018