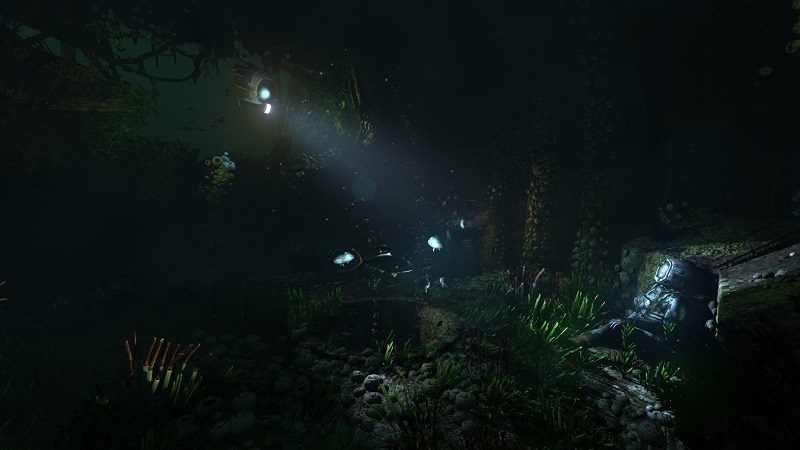 Back in 2015, on September the 22nd, SOMA was unleashed upon the world. I've not yet played the scare title myself (for obvious reasons), but hundreds of thousands of other gamers have.
We're talking over 450 000 or so according to Frictional Games, the studio behind the game. They've just released an update over on their official blog which sums up the past year they've had (via Polygon).
Believe it or not, despite being well received and selling incredibly well, SOMA has only just recently broken even (and then some). According to Frictional Games, they put a lot more effort into it compared to their last title, Amnesia. This of course means that it cost a whole lot more to make, a whole ten times more!
Naturally, making the money back was a greater challenge this time around, but Frictional games have finally done it. Here's a quick breakdown of the numbers:
Amnesia: TDD sold about 390 000 units a year after release, but it's worth noting that that was for PC only. SOMA's 450 000 units come from PC and PS4 combined. However, many of the Amnesia units were sold during 75% off sales, a discount rate we have not really had with SOMA yet. On top of this, SOMA also costs 30 dollars compared to Amnesia TDD's 20 dollars. So even just counting the PC sales the total income is higher for SOMA the first year compared to those of Amnesia. And when you add the PS4 sales on top of that, it is clear that, in actual earnings, SOMA has far outsold what Amnesia: TDD did during the same period.
This success is big deal for Frictional Games, because on top of SOMA costing a lot more to make, the studio knew it wouldn't be an easy sell. They've managed to do it though, and they're now working on their next big thing, well, their two next big things.
Our goal now is to be a two-project studio and so far it is going really well. One project, which most of the team is working on, is going to start production at end of the year and the other project is mid-way through the R&D stage. Unfortunately I cannot divulge any specific information on these two, and it will be a little while before there will be a proper announcement.

However, we do have some smaller, cool stuff in store, one of each we will announced later this year. If all goes well, we should also have another thing for early next year.
While I've not played Amnesia or SOMA (and don't plan to anytime soon), it makes me happy to see that Frictional Games have exceeded their own expectations. I wonder what their next two projects are going to look like?
Last Updated: September 26, 2016