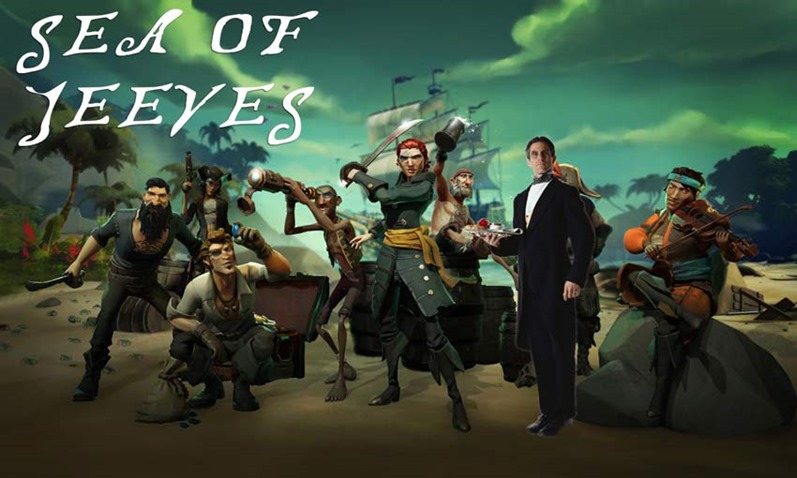 I don't know about you guys, but I'm the kind of bastard that loves a little of the ol' power fantasy. There's a wonderful sense of I'm better than you in games like Destiny 2, when you meet up with your friends. A moment where you descend from the heavens as a shining golden god dressed in the finest exotic armours and wielding planet-shattering guns while they're still running around wearing a potato sack and wielding a pointed stick.
Yes, I'm a bastard. On the other Darryn, I can see why having a stupidly powerful player could be a turn-off into group situations. Developer Rare's upcoming Sea of Thieves might just have a neat twist on the idea, as their massive multiplayer search for dat pirate booty incorporates a system of you establishing yourself as a legend on the seven seas through your actions, not your gear. "The idea is that players share voyages," Sea of Thieves design director Mike Chapman said to Edge Magazine via GamesRadar, describing how established pirate legends could infiltrate crews in disguise as a poop deck novice.
Power-levelling is, I guess, a bad thing in other games. It's the best thing in Sea Of Thieves, and we've fully embraced it. You want to play with people in your crew at a different level of promotion. You want to have that feeling of, 'They've got something I don't yet have access to'. And by forging those connections with others, it's that whole story of, 'Jack Sparrow's got the map to Fountain of Youth – but he needs a crew to go and get it.'

People want to be friends with a Pirate Legend. They can't get access to the hideout or Legendary Voyages unless they're with you. This is kind of the endgame for Sea Of Thieves at launch. It's going to be fascinating to see. Do Legends play with Legends? Do they play with people who've just started, and shepherd other people into the game?
Basically, your voyages across Sea of Thieves are going to turn you into that guy. The legend who risked life and limb to earn his prestige, and used that fame to help his more ordinary pals reach new heights. Considering how we live in a world where people would push their relatives off a cliff for 15 minutes of fame (sorry grandma), it's a novel way of making players feel special on an even playing field.
Sea of Thieves is out on March 20. Now if you'll excuse me, I'm going to put a dog collar on this piece of wood. Yes, I'm walking the plank.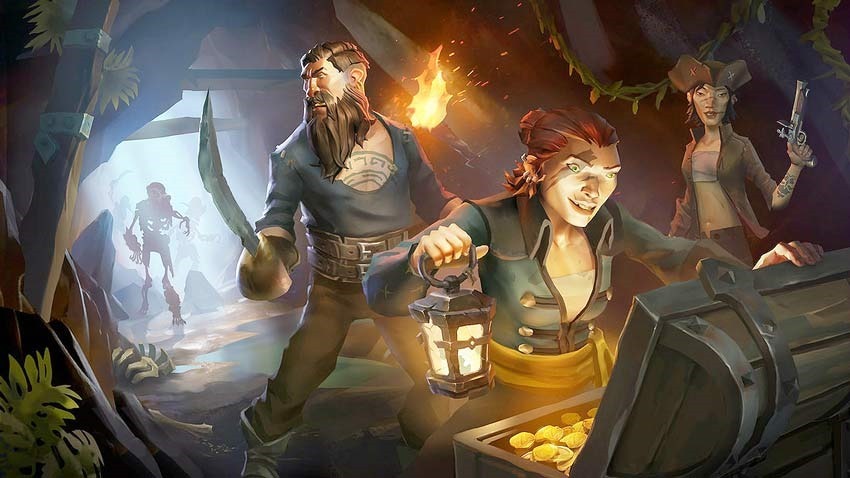 Last Updated: March 2, 2018