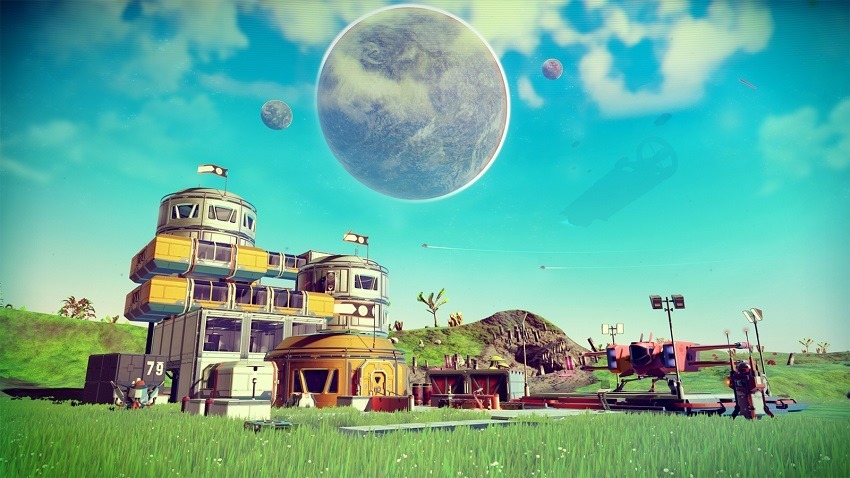 Sean Murray, and by extension No Man's Sky, had a pretty strange 2016. Ahead of the launch of No Man's Sky, it was hard to escape any mention of the procedurally generated space explorer, which quickly turned sour afterwards. Hello Games was quiet for a long time, only resurfacing a few months later with a large update to their mathematically generated title. Sean Murray though? He's remained silent, but he had a lot to say at GDC this week.
On stage at the event, the Hello Games founder and prolific programmer spoke at length about some of the highs and lows of No Man's Sky, while also introducing a new initiative to fund games similar to it. Hello Labs is a new fund that the studio has set up, with the aim to help produce more procedurally driven titles in the future. The fund already has two projects in mind (one of which is already in production), and will likely seek to grow if successful.
The fund should hopefully alleviate some of the problems No Man's Sky encountered at launch, which Murray explained was almost impossible to deal with. He elaborated that he and his team used estimates from other AAA titles to try and predict how many people would be playing their game on day one. A game like Far Cry: Primal, for example, only garnered an audience of 14 000 concurrent players at launch, which set some unrealistic expectations of Hello Games.
But in the sort of "good problem to have" way. No Man's Sky launched with half a million people playing at launch, which just pummelled Hello Games' servers and single person network team (which included Murray himself). This was just one facet that the team of nine needed to suddenly deal with, along with the many design and content criticisms that were levelled at the game from critics and players alike.
"It was on par with games I'd launched before, like Burnout, but we were just operating at a different scale. It was far beyond what I'd experienced before, in terms of people playing a game."
Murray didn't dwell on those negative aspects for too long though, instead choosing to focus on how the Founders Update had attracted some positive support from players. He reiterated that he and his team are still looking at new ways to improve the game while pushing forward with Hello Labs, so here's to hoping something positive can still be salvaged from one of the biggest disappointments from last year.
Last Updated: March 3, 2017