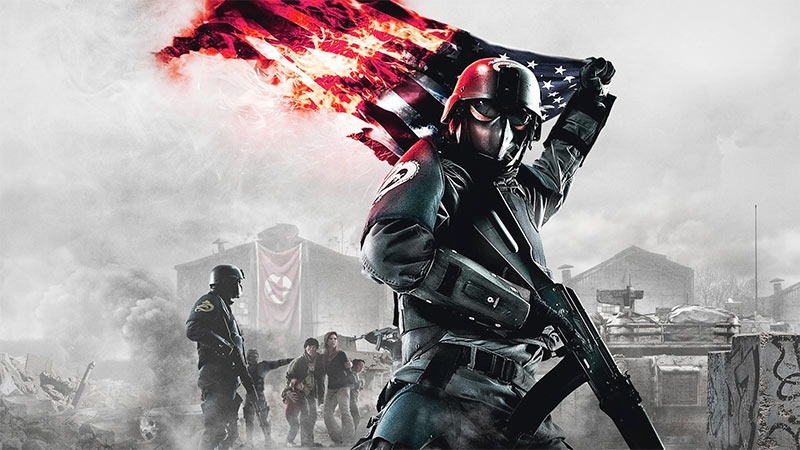 Technology has become so prevalent, so ingrained in our lives. We wash our dishes and our clothes in machines shipped over from Korea. We talk to our loved ones, send silly emojis and capture our memories using smartphones and cameras from great big Korean multinational technology companies.
Our lives effectively belong to and are lived through Google, Facebook, Samsung and LG. But what if those companies were more than just technology corporations? What if they were a gateway – a way for foreign governments to gain a foothold and start their own plans for domination?
That's what this new Homefront: The Revolution teaser suggest. Reminiscent in many ways of the spectacular Deus Ex live action trailer about that game's Sarif industries, this new Homefront trailer tells you a little about Apex, the Korean technology company that acts as a bit of a Trojan horse, allowing the Greater Korean Republic to gain a foothold in the US.
For five decades, we've been by your side. From making the first computer that was personal, to inspiring a world that's better shared.
Traveling the endless path of progress, in pursuit of true innovation. We've been there from the first heartbeat, to the moment they start their own journey.
I really don't expect Dambuster's Homefront to set the charts ablaze, but I am hoping it proves to be a bit of a sleeper hit when it's released later this year. It plays very much like Far Cry – just with a more modern, urban setting, and a fun alternate history setting. Colour me cautiously optimistic, I suppose.
Last Updated: April 11, 2016