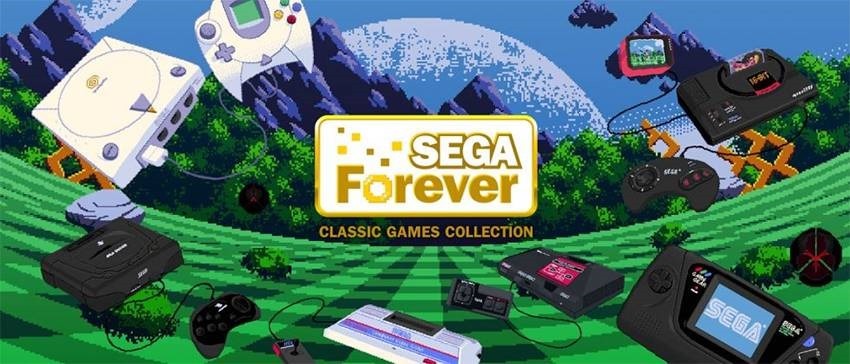 The idea behind SEGA Forever is great. If you hadn't heard SEGA's launched a new service called Forever, where they're essentially giving away older SEGA games on mobile phones. You can choose to play for free, forever, with the games supported by ads – or pay a small fee to remove ads as well as add local save game storage. The initial launch doles out five games; Sonic the Hedgehog, Phantasy Star II, Comix Zone, Kid Chameleon and Altered Beast – with more games coming every two weeks or so.
It's a neat idea, but the execution is frankly terrible. The emulation of the classic 16-bit gems is appalling, with frequent frame skips, dodgy audio and terrible controls and input lag – even on high end devices. Oddly, the games all seem to weigh in at a franly unnecessary 120MB. If SEGA was hoping to preserve its legacy, they've gone the wrong way about it. The emulation is a shambles, with the original games running within an emulator run with a Unity wrapper. Speaking to Eurogamer (in a stellar interview), Sega Networks' chief marketing officer Mike Evans says that the games are running badly thanks to "fragmentation" – and not the subpar emulation.
"Within mobile there's a lot of fragmentation," said Evans. "If you look at all the different OSs, all the different devices—with mobile, as you go live, you get some feedback which you can't get within a sandbox environment. What we're doing is taking that and continue working on it, and try and get every instance of every OS in advance…we've got some really good updates coming out soon which will address some of the challenges of the d-pad, some of the shading as well that we're looking at how to improve. It's just the start of things."
The choice to use Unity – which notoriously runs like rubbish on relatively underpowered hardware – was for broad application.
"What we wanted to do is bring these games to the largest audience possible, and that's one of the things that mobile does—many people, especially in developing countries, don't have access to high-end PCs or Macs or other things, so mobile's the sole way they engage with it," he said. "We looked at a number of different things, and what we decided was Unity allowed us that broadness and we could piggyback a lot of the updates as well. It enables us to broaden it…it opens up other commercial opportunities for us with Apple TVs, desktops and the Switch as well."
It's an unfortunate situation because there's no doubt that most decent smartphones are more than capable of running these games flawlessly – they just need the right software behind it. At one point, the emulation for SEGA Forever was supposed to be supplied by the developers behind RetroArch, which is a well-regarded emulator.
"Sorry to all the people that are experiencing subpar performance with this Unity thing," the RetroArch devs said on Twitter. "They could have been using RetroArch right now if they hadn't been so stubbornly insistent on demanding we relicense our entire program to something that would strip us of all our rights, on top of some other unreasonable things like not showing any branding, etc. Hell, they could have had this running on the desktop right now on top of consoles and maybe some netplay as well. Oh well…"
If only.
Last Updated: June 27, 2017