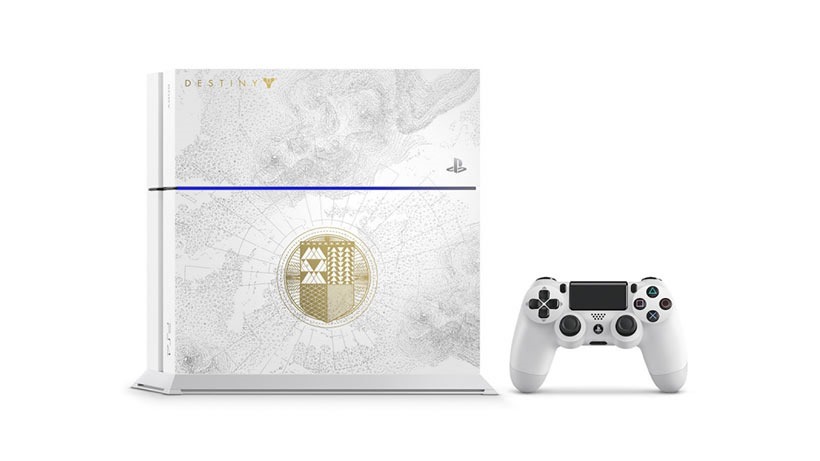 It's time for the NPD figures again, which serves as yet another reminder that while it's an interesting look at the world of physical retail sales, the game charts provide only half the picture. Without numbers for digital games, the software charts are very nearly worthless, though they do indicate general consumer interest.
The hardware ones though? Those are sound, because as yet, despite advances in 3D printing, it's impossible to download a console. As you might expect, the PlayStation 4 is still king in the land of bald eagles, action heroes and explosions – though my perspective on the US is formed entirely from Broforce's launch videos.
Though no solid numbers are being bandied about, word is that Sony's console has bested Microsoft's yet gain – and with the recent price drop, I think we can expect the same next month. There is, however, a potential spanner in the works for Sony – and that's Halo 5: Guardians, a title which has the potential to sell many, many consoles for Microsoft, especially in its home territory. November could be even better for Microsoft, given their Tomb Raider exclusivity and what I think is a stronger holiday exclusive line-up. November also sees the public release of the newer, faster Xbox One experience and the much celebrated backwards exclusivity, so November could be Microsoft's month.
That said, Sony was happy to beat its chest over trumping Microsoft yet again.
"As we kick off the holiday season, we would like to take a moment to thank fans for making PlayStation 4 the best-selling console and #1 in software sales in September," Sony said in a statement.

"PlayStation 4 was the number one console for NBA 2K16, Madden NFL 16, Metal Gear Solid V: The Phantom Pain, and FIFA 16. Including the highly successful limited edition console bundle, PS4 also led retail sales for Destiny: The Taken King."
Microsoft isn't displeased by their September performance. Corporate VP of marketing, Mike Nichols, provided the following statement:
"Xbox One continued to see strong momentum in September on the heels of Forza Motorsport 6 and EA Sports FIFA 16, with solid year-over-year growth in console sales and strong engagement on Xbox Live.

This holiday Xbox One owners will enjoy the greatest games line-up in the industry and in Xbox history, led by Halo 5: Guardians, Rise of the Tomb Raider, Fallout 4, Call of Duty: Black Ops III, Star Wars Battlefront, and the ability to play Xbox 360 games. Xbox One owners will have all this on the fastest, most social Xbox experience ever and with advanced hardware such as the Xbox Elite Wireless Controller. Xbox fans and first-time console buyers can look forward to an epic holiday!"
The interesting thing about it all is that while the new consoles are, at their respective cycles, doing 40 percent better than the PS3 and Xbox 360 23 months in, sales of consoles year-on-year has declined by 23 percent, painting a less rosy picture.
As far as games go, you might expect that Metal Gear Solid V, the hugely anticipated Hideo Kojima game would take top spot, seeing as it was released at the beginning of last month, but you'd be wrong. You just can't beat a good sports game when it comes to sales, and unfortunately for Konami, there were two. Both NBA 2K16 and Madden 16 outpaced MGSV at retail.
Another interesting thing is that retail sales of The Taken King were higher on the Xbox One (when not counting bundles, as Sony was quick to point out) despite Sony's co-marketing with Activision on the game. The only real platform exclusive in the whole list was Nintendo's Super Mario Maker, while sales phenoms like Disney Infinity seem to sell best on older platforms. It's also interesting to note that perpetual sales beast Minecraft is least popular on PlayStation platforms – at least where retail sales are concerned.
NBA 2K16 (PS4, Xbox One, 360, PS3)
Madden NFL 16 (PS4, Xbox One, 360, PS3)
Metal Gear Solid V: The Phantom Pain (PS4, Xbox One, PS3, 360)
FIFA 16 (PS4, Xbox One, 360, PS3)
Destiny: The Taken King (Xbox One, PS4, 360, PS3)
Super Mario Maker (Wii U)
Disney Infinity 3.0 (360, Wii U, Xbox One, PS4, PS3)
Mad Max (PS4, Xbox One)
NHL 16 (Xbox One, PS4, 360, PS3)
Minecraft (360, PS3, Xbox One, PS4)
Last Updated: October 20, 2015