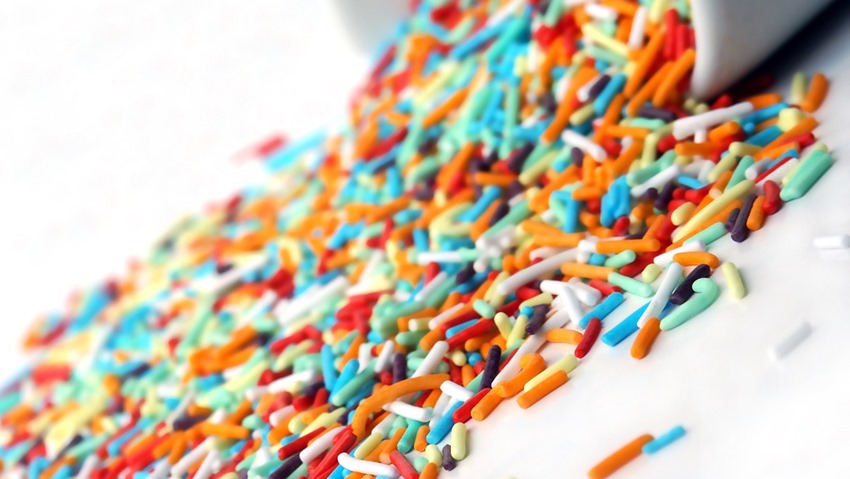 Serious Sam games have always felt like a shooting gallery on steroids. Whether it's waves of those bomb dudes who make me crap my pants whenever I hear them (AAAAAAAAAAAAAAAAAAH KABOOM!) or gigantic scorpion minotaurs wielding chainguns, Serious Sam has been about finding those fellas and giving them an injection of high-velocity lead.
Each game in the franchise has upped the number of enemies that you'd see on the screen at any given time, but Serious Sam 4: Planet Badass really really wants to break the bank on just how many opponents you'll face off against as you fight an army whose soldiers are biblical in their numbers. "We've always been about lots of enemies attacking you at the same time. Previously it was maybe dozens. This time it's thousands, possibly tens of thousands at the same time," Croteam's Daniel Lucic said to VG247.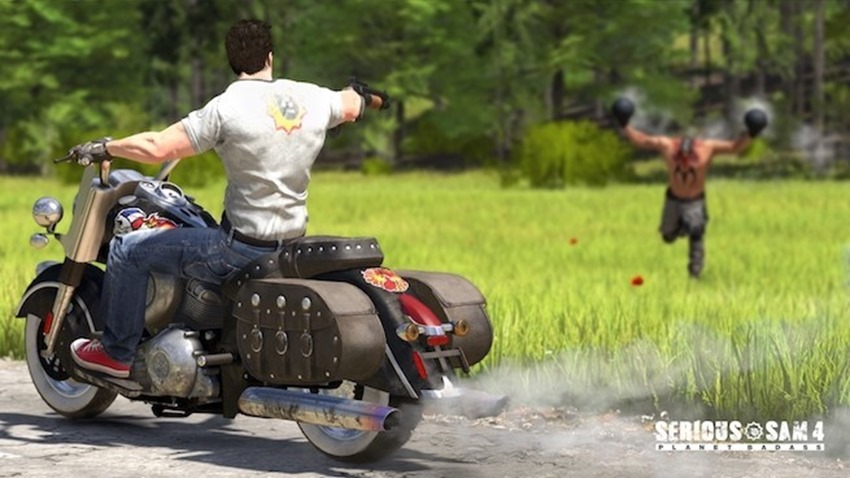 It's something we've been developing for a couple of years now. The point is all of those enemies are real and you can kill them. You only have to kill as many as necessary to get through enemy lines, but I'm pretty sure someone is going to try and kill all of them and I'm pretty sure they're going to succeed at some point. They're all killable, they're not for show.
With a map that measures in at 128km (although the bulk of the game will take place in a 4km slice), there's a lot of room to house tens of thousands of enemies and a few inventive ways to plough through them. Will it be boring for some players? Probably, but Serious Sam 4 isn't meant for them. Instead, it's a ludicrous example of developer Croteam being…well, developer Croteam. "This is a showcase of us not really making a lot of sense. We're trying to showcase a linear game on a very open map," Lucic added.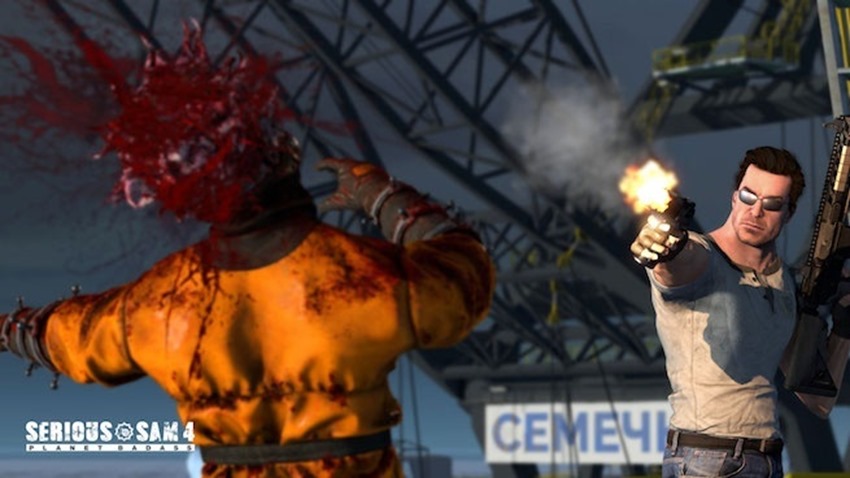 But that's pretty much Croteam. That's what we do. We're not professionals.
And I love them because of that. Serious Sam 4: Planet Badass is out in the near future, presumably after I buy 100 000 pairs of brown pants to hide my fear of those damn bomb guys.
Last Updated: June 20, 2018