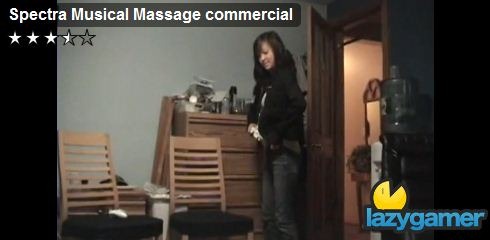 I have always found those special massage games on Xbox Live quite funny, I mean we all know what they are used for and yet there are now 4 of them on the system when really one is more than enough.
Well when you find out that the guy who made the first one has now netted $60 000 from it you realise why the idea was copied so quickly.
The latest massage game is apparently a true massage simulator which has been professionally tested and developed to… yeah no one cares.
Back to the sex games, check out the video for Spectra Musical after the break and then head on through to Kotaku to read a seriously interesting take on the whole genre.
*Creepy isn't it…
Source: Kotaku
Last Updated: October 19, 2009