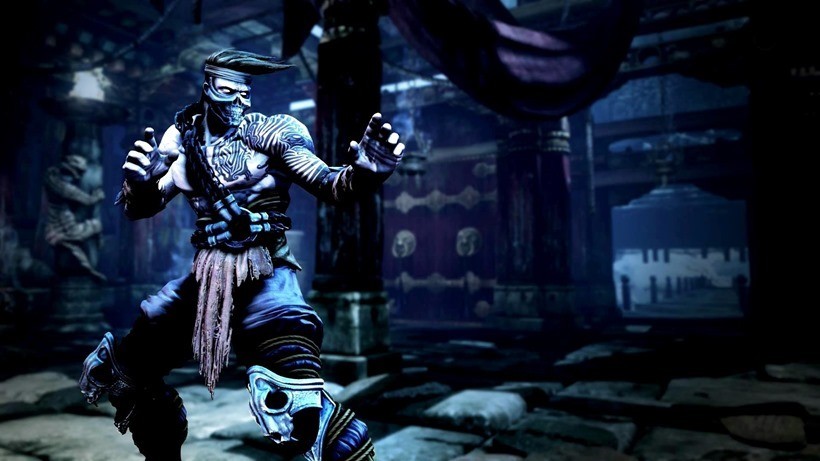 When it comes to games, the Xbox One may struggle epically with various third-party titles, but there's a certain sense of magic present with their first-party and exclusive stuff. Sunset Overdrive, Forza Horizon 2 Halo The Master Chief Collection NO DAMMIT DARRYN WHAT DID WE SAY and Rise Of The Tomb Raider are all solid games that hit plenty of high marks.
And so is the most underrated console fighting game around, Killer Instinct. I've mentioned before how Killer Instinct is a fighting game for the hardcore, a pure no-holds barred experience with the smoothest combos this side of a McDonald's menu. It's now also exiting a second season of tournaments and DLC water, ready to hit season 3 with a vengeance.
Best time to show off a new old favourite then, am I right? Of course I am. I'm always right. And if I'm never right, then I certainly am not wrong. Here's what Shadow Jago looks like in action:
&
So what makes Shadow Jago more than a palette swap? He's clearly quicker than his counterpart, packs longer dashes into his arsenal and projectiles that can hit you in the blink of an eye. The big difference here however, is that Shadow Jago uses more focused sword attacks to mete out damage, which increases his range and sets up more juggle opportunities.
Instinct Mode also looks completely beastly, with the tethering options that are fueled by his opponent's own meter. Frightening stuff, for seasoned fighters I reckon. Remember, you can get the base package of Killer Instinct for free, which gives you a decent taste of the package. From there, extra characters will set you back $5 each, or you can double down with season passes and grab 'em all for a few dollars less.
Last Updated: December 2, 2015