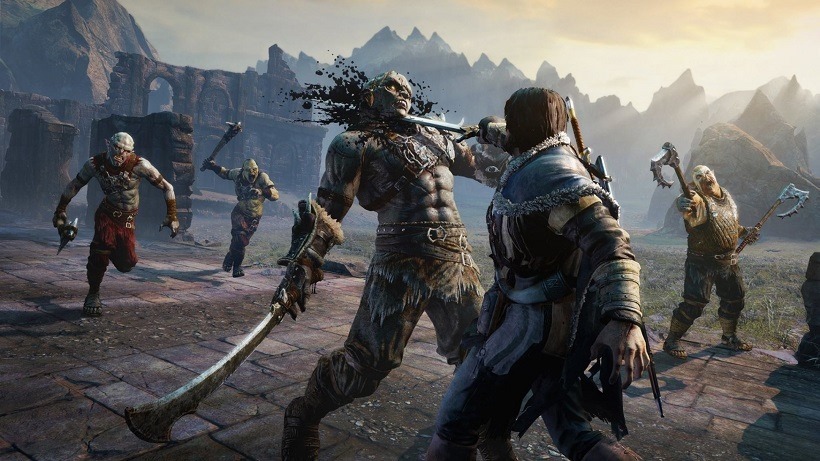 I say might because despite its critical acclaim and overwhelmingly positive reception from fans, its sales success and its revolutionary Nemesis system, Warner Bros. and Monolith haven't actually confirmed a Shadow of Mordor sequel. The open-world revenge story was easily one of the best games in 2014, and there's a lot that could be done to make the sequel build on the many ideas the first title had. And if a stunt actress' resume is to be believed, that's going to happen.
Spotted by Nerdleaks last night before being promptly taken down, the resume of stunt actress Lauren Mary Kim featured a listing for Shadow (or Shadows?) of Mordor 2, along with other game attributed jobs such as work for Mafia 3. The employer next to the title was listed as Blur, a famous studio known for their CGI work in films and games alike. So it's possible Kim might have been roped in for work on a CGI-trailer. Maybe one that could reveal the title at E3?
It's completely possible and plausible, especially when looking at some of the recent inner workings at Monolith. In August last year, Shadow of Mordor's senior designer, Jed Bellini, began working on an unannounced title according to his resume. Then in February a senior artist on Far Cry: Primal, Jobye-Kyle Karmaker, joined Monolith too for the same project. So whether it's Shadow of Mordor 2 or something new entirely, Monolith is well into the development of…something.
But it's certainly likely that a Middle-Earth sequel is on the cards, even if the first game's DLC and lacklustre ending didn't leave much open for new narrative avenues. Either way, I just want to see Monolith iterate and improve that Nemesis System further – because it was something different in the first title, but it would be an industry changing mechanic if made even better.
Last Updated: March 30, 2016