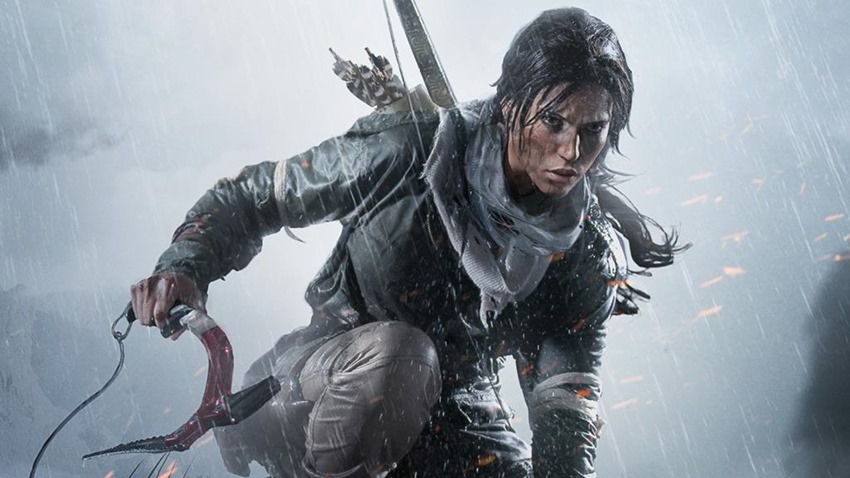 If you ever wanted to see a reboot done right, then 2013's Tomb Raider is a shining example of how to both modernise a video game character and pay homage to the past. Tense with action, fraught with peril and usually leaving me feeling like a terrible terrible person whenever I succumbed to an ancient and horrific trap-based death, the return of Lara Croft was magnificent to say the least.
The iconic explorer would return once again in 2015's Rise of the Tomb Raider, and while it didn't set the world on fire, it was still an incredible and emotional journey forward for Lara and her development team Crystal Dynamics as they reforged the origin of one of the most recognisable faces in video game history.
The third time is the charm then, as Lara Croft will be back to close the book on her origin story in Shadow of the Tomb Raider. Square Enix has a new teaser countdown on their official Tomb Raider site, but if you happen to know your way around HTML then you already know what's coming, as ResetEra's Nibel has pointed out:
Shadow Of The Tomb Raider to be revealed tomorrow https://t.co/71fvFhB6Q2 (thanks @omek90 ) pic.twitter.com/hawZLe1ElM

— Nibel (@Nibellion) March 14, 2018
"tagline":"Shadow of The Tomb Raider is the climatic finale of Lara's origin story. Available September 14th 2018″
Well, so much for that surprise. What is a surprise, is that 2013 and 2015's Tomb Raider team Crystal Dynamics won't be responsible for this chapter. Instead, it's Deus Ex: Human Revolution, and Deus Ex: Mankind Divided studio Eidos Montreal who were handed development duties this time. Whatever is happening, I'll guess we'll find out tomorrow as Kotaku's sources say that several reporters have already been invited up to Montreal to have an early look at Shadow of the Tomb Raider.
Last Updated: March 14, 2018