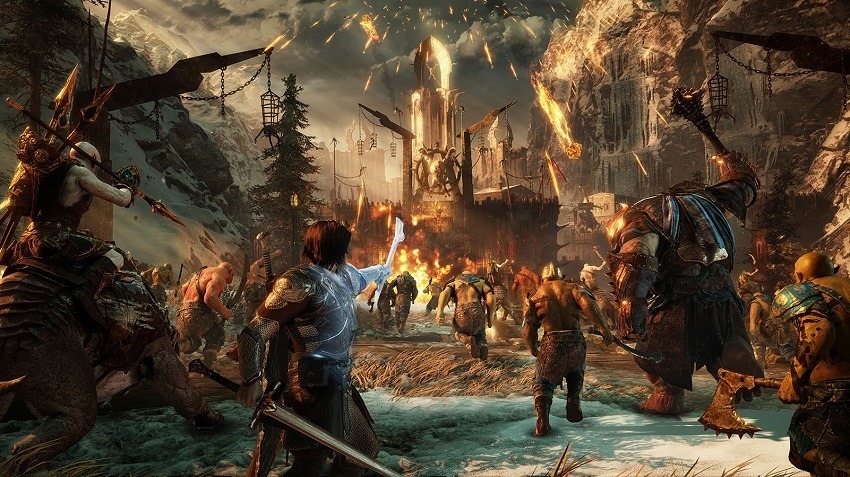 Shadow of Mordor introduced the "how has this not been copied yet" brilliance of the Nemesis System. It allowed players to sort of craft their own narrative with the procedurally generated Orc generals the game featured, establishing long-running rivalries and alliances with characters unique to your game. Better yet it worked just as advertised, and I can still fondly recall some of the best enemies that constantly put their heel to my head over and over again. Now those rivals will be able to follow Talion into Shadow of War.
Using a new update called the nemesis Forge, existing and new players of Shadow of Mordor will be able to bring along their biggest rival and most loyal ally on their journey in Shadow of War. The update will automatically calculate who gave you the most grief in Mordor and who lent you their sword when the time really called, and assign each a spot in the sequel. It's effortless stuff if you've already had your time with the game, as the trailer shows below.
If you haven't yet experienced Mordor (and you really should), the game is free to play for the weekend on both Xbox One and PC. That's ignoring how cheap it is to grab nowadays too, which is an excuse to get your Orc ranks filled before the sequel launches in October. The Nemesis Forge can be initiated from the start of the game too, allowing the algorithm to consistently track who you'll want to take with you into the expanded sequel.
And expanded it really is. After some time with Shadow of War at E3 recently, I'm convinced that developers Monolith are taking the Nemesis System into lands that the first game really started promising near the end. It's one of the highlights for October so far.
Last Updated: July 7, 2017