Local growth of South African eSports was slowly rising in terms of our popularity and presence internationally. The use of both Dota 2 Lounge and CS:GO Lounge aided our small viewership numbers by pulling in international viewers who had placed bets on the relevant games. This boosted our viewership from under 100 for smaller tournaments, upwards by a few thousand. I think the most I ever saw for a local game was during the Orena CS:GO Life Child Invitational where over 30,000 people tuned in.
You're right in saying that at least 95% of the people tuning in were there to check on their bets, but those who watched were interested and some of our local teams in CS:GO and Dota 2 became well known throughout certain circles of the international world. Most notably resulting in the fame of some CS:GO players like Aran "Sonic" Groesbeek and Dimitri "Detrony" Hadjipaschali. Although a few of these teams attended international tournaments, their online recognition came largely due to the puffed up numbers pulled in by the aid of both Lounge websites. Now that sites like those are forcefully being shuttered, where does that leave us?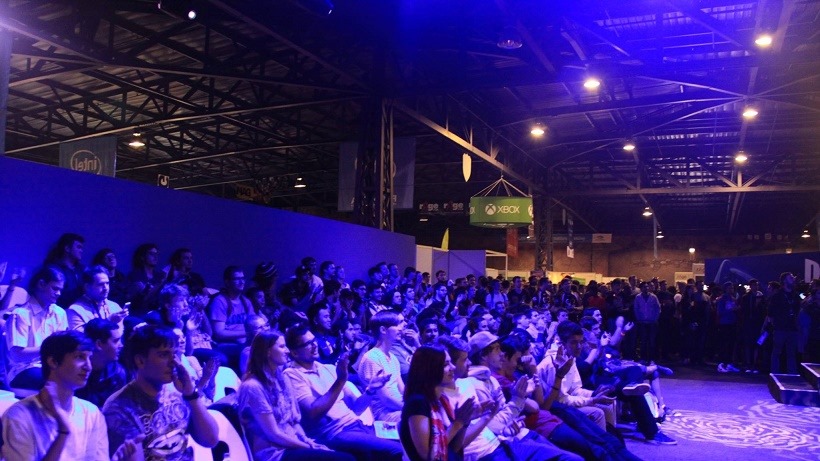 Spectator at the DGL Masters CS:GO Tournament at rAge Cape Town 2016
Do we have an organic viewership?
We do, but it's nowhere near what it should be. From most of the tournaments I've broadcasted, or watched being broadcast, the numbers vary from 30-60 viewers. These go up to the hundreds with well advertised and marketed tournaments. It's strange since the South African communities for the two biggest eSports are quite large, and we could easily pull in admirable numbers, so what is the problem?
Advertising, proper marketing and timing conflicts seem to be the biggest issues right now. Some teams are unable to commit to fixed schedules due to other arrangements with school, university, or work. This makes it extremely difficult to schedule games and create some hype around them which would inevitably pull in viewers. This is different for major tournaments and LANs as they're advertised well in advance, but weekly there are a number of online tournaments where numbers hover between 30 and 60 viewers.
The other issue is consistency. There's no consistent schedule available where people would look to for upcoming action. Our CS:GO streams are spread among four different channels for one tournament and this leaves viewers having to rely on information instead of knowing that on this stream, at this time, and on these days, they can tune in for some eSports.
We do have an organic viewership and I've seen some well advertised tournaments reach upwards of 300 viewers, which is still small considering that CS:GO South Africa has almost 3,000 members in the group and Dota 2 has almost 4,000. It's clear that a lot of these members are casual players and perhaps don't have any interest in spectating eSports, but creating incentive for them to watch could be the key to boosting our viewership.
What does this mean for sponsors?
This is the big question now, will sponsors still be interested? Probably, but their exposure through broadcasts is going to be nowhere near what it used to be now that our international viewership will drop by 95%. However, sponsors need not be deterred by the possible drop in viewership as most of the marketing and exposure comes from advertising these tournaments to the massive groups and pages who are involved. Most pages still reach massive organic audiences and through social media it's well known that this is the most effective way to market your brand. The viewers on streams are there for the action, not for the sponsorship plugs, but the dwindling numbers will mean getting sponsors will be tough if you're not an established tournament host or brand.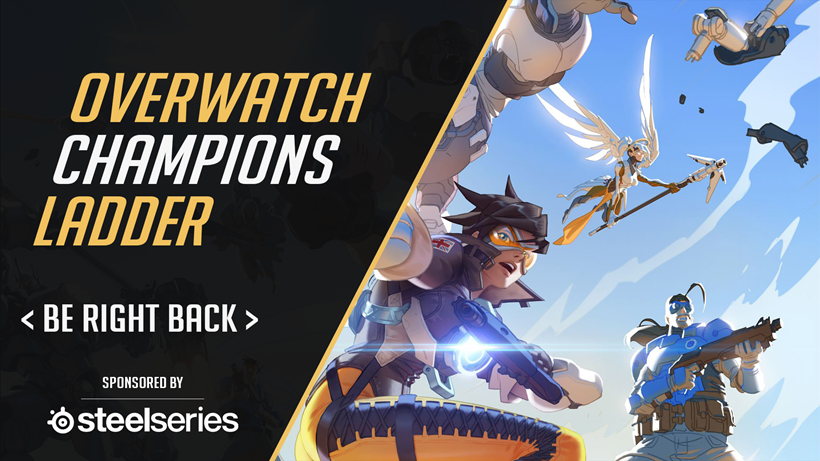 The Orena Championship Ladder, sponsored by Steelseries
Closing thoughts
Yes, our future in terms of spectators is shaky, but there are methods that we can implement in order to drive viewers to our tournament streams. At the moment it is tough with the above mentioned inconsistency of scheduling, but the proof will be with well marketed tournaments such as this weekend's DGL Dota 2 Masters Tournament and the ESWC Qualifiers happening at EGE next weekend. This will be a true test of our ability as local eSports streams, and I truly feel we can assist these streams as a community. Our local teams are growing each tournament in terms of skill and the gap between the top two/three teams is closing making for extremely exciting games. While our commentary may not be on par with international personalities, we are growing in that department too.
Show some support, and prove me wrong in saying we have a shaky future for spectating.
Like esports?
Check out esports central
Last Updated: July 22, 2016