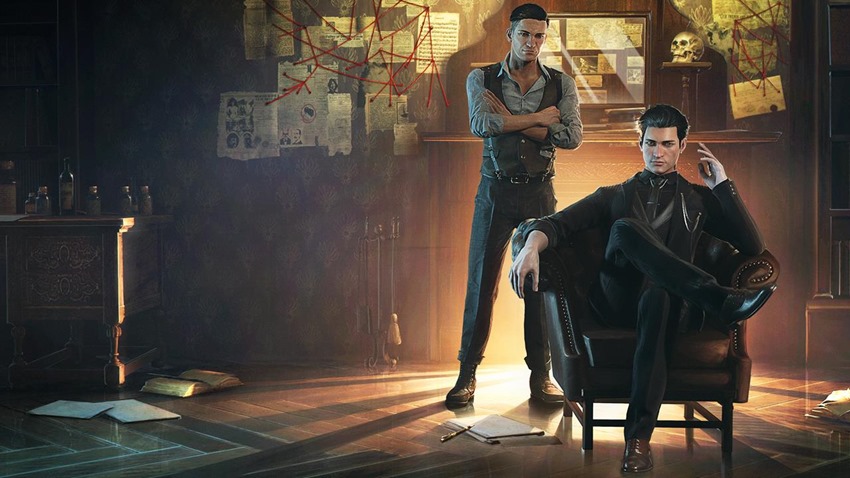 His advantage, my lack of new games in 2021. My advantage, his trailer. Incoming visual assault feral, but experienced. Use his momentum to counter.
Come now, you really think you're the only one who can play this game? Trap attention, target weakness. Follow with hypemaker.
Ah, there we find the puzzle game champion of Kyiv.
Competent, but predictable. Now, allow me to reply.
Arsenal of excuses running dry. Adjust strategy.
Wound taking its toll.
As I feared. Hype makes defense untenable. Prognosis, increasingly negative.
Let's not waste any more of one another's time. We both know how this ends. With you watching the trailer below for Frogwares' new Sherlock Holmes game.
Guy Ritchie knocking on my door soon to accuse me of ruining his second Sherlock Holmes film (moreso at least), that's not looking too bad! The trailer above for Sherlock Holmes Chapter One, in which a much younger sleuth starts to establish his reputation, shows off some of the varied environments of the fictional island of Cordona.
Sherlock's mother has mysteriously died, and it's up to the young gumshoe and his pal Jon to solve the murder. This latest entry in the Sherlock series also features the Mind Palace, a cerebral method of tracking your clues and creating deductions on the possible sequence of events. If using your brain isn't enough, you can also dip into combat gameplay mechanics such as guns, tricks, disguises, and distractions to move the plot forward. Or you can just discombobulate someone in the face. What a fun word to say.
The last Sherlock Holmes game from Frogwares was Devil's Daughter in 2016, which accomplished two things: It made me feel dumber than usual with its puzzles and it earned plenty of positive reviews for its Himbo Baker Street regular. Aside from nasty technical issues that cropped up during its launch, it was a pretty solid experience that added some exciting combat to the mix.
Sherlock Holmes Chapter One launches later in 2021 for PC, PS4, PS5, Xbox One, and Xbox Series X|S.
Last Updated: March 25, 2021