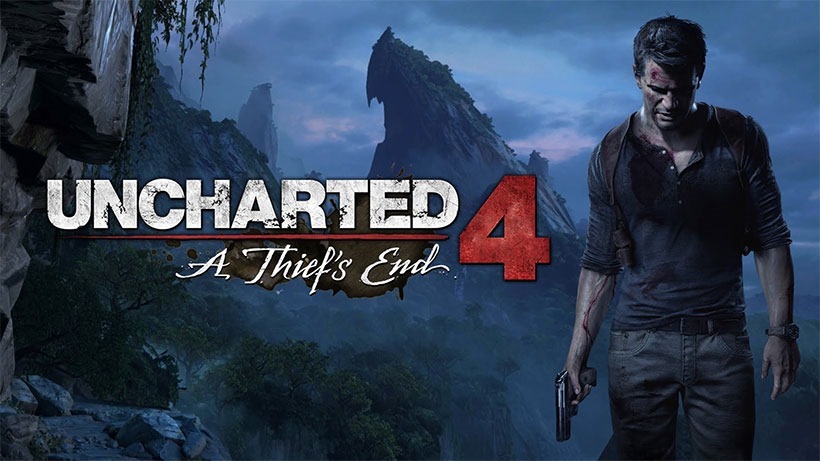 The Xbox One's got a pretty damned impressive exclusive coming up this week in Quantum Break, the hybrid action shooter and TV show from the chaps behind Max Payne and Alan Wake. We think it's pretty good, anyway.
It has many PlayStation owners crying in to their morning bowls of cereal – but that'll be changing soon enough. In about a month, PlayStation fans will get their own blockbuster exclusive third person action shooter, in the fourth numbered (and very probably last!) Nathan Drake Adventure.
Today, the embargo on Uncharted 4 previews ends, so we'll find out what the many European outlets who've been hands on with Nathan Drake's last adventure think of the game – but until then, we've got some leaked screenshots from the previews courtesy of Italian website Spaziogames.it who went live a little earlier than they probably should have.
Judging from this handful of stills, Uncharted developer Naughty Dog is still one of the most impressive developers on the planet, extracting performance from hardware that would otherwise seem improbable. It appears they've mastered the PlayStation 4, as they did the PlayStation 3.
Some details other than screenshots have come from the unfortunately early preview. There's a greater emphasis on stealth, and a more open-ended style of play that allows you – as Drake – to take on missions (or at least dispatch enemies) in ways that suit your playstyle.
As expected, it's also a little darker and more mature in tone, though still punctuated by the wise-cracking and levity the series is known for.
It's out on May 10. Previews should be live a little later today.
Last Updated: April 4, 2016