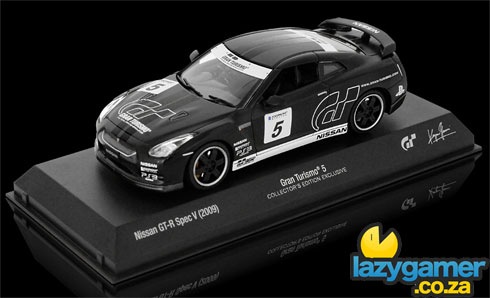 In an interview on Playstation.com, SCE Worldwide Studios president Shuhei Yoshida has confirmed a host of features for the very eagerly anticipated real racing simulator.
While features like weather, damage and the oft-mentioned track editor have been frequently mentioned – and in fact previewed – there's been no certainty that these features would make it in to the final game- until now.
"Gran Turismo 5 will offer gamers an experience more rich, more in-depth and more exciting than they might expect – even from a series as closely identified with innovation and invention as Gran Turismo.

"Not only will Gran Turismo 5 deliver an even more comprehensive set of cars and courses than gamers saw with previous iterations, it will also feature new game-enhancing graphical effects such as damage, night racing and weather."
He continued, saying:
"These innovations are twinned with the option to join millions of like-minded individuals globally within the Gran Turismo community and to find a driving experience to suit, whether that is taking on the Top Gear test track, chucking cars around stunt arenas, go-karting, creating and sharing your own track or intense head-to-head races. Who, where and what to drive is completely down to the individual."
A long time coming, the game has finally been confirmed for a November 2 release in the US. According to our man Nick, the game is pretty damned awesome, but certain newer features seem a bit tacked on. Still, we're waiting eagerly for word of a PAL release.
Me? I'm most looking forward to the Go Karting, despite the fact that the karts likely wont fire shells or banana peels.
Source : Playstation
Last Updated: June 22, 2010