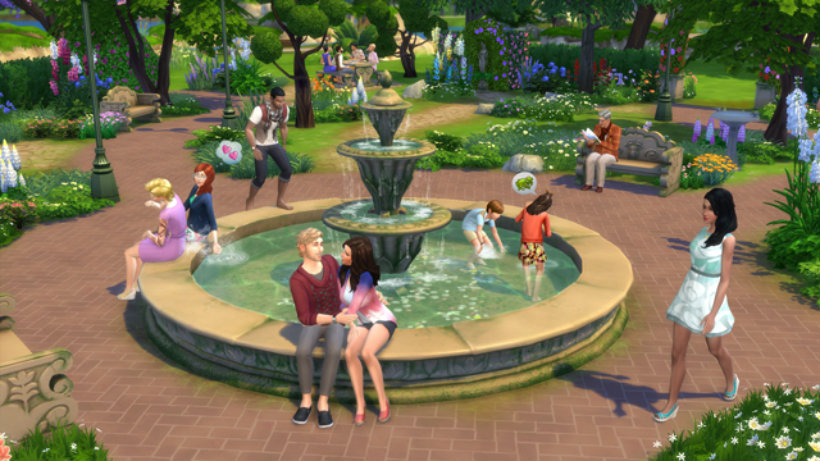 I have unlocked the achievement 'Honorary SimGuru' twice now. All it tells you is that I have sunk 100+ hours each into two The Sims 4 families. The problem with playing a game this long is that no matter what your level of addiction, things are going to go stale at some point or another. So whenever news of a new add-on or expansion lands in my inbox, my interest is piqued. But is this one worthwhile?
The Romantic Garden Stuff pack is meant to give a romantic makeover to your Sims 4 experience. Looking for a perfect place for your Sims to go on a date, or maybe even pop the question? You can now build a romantic environment in your own home, or visit The Lost Gardens of Healing (a new park venue) for an ideal backdrop to your love-filled moment.
Unlike the Movie Hangout pack which didn't add too much to the experience, Romantic Garden Stuff pack has a substantial range of new elements. With new outfits and a few hairstyles for your Sims as well as new decorative items for build mode, it has all the goodies to build quite the looker of a garden, complete with brand new statues, a rather nice looking fountain and The Whispering Wishing Well, which even adds some new gameplay elements.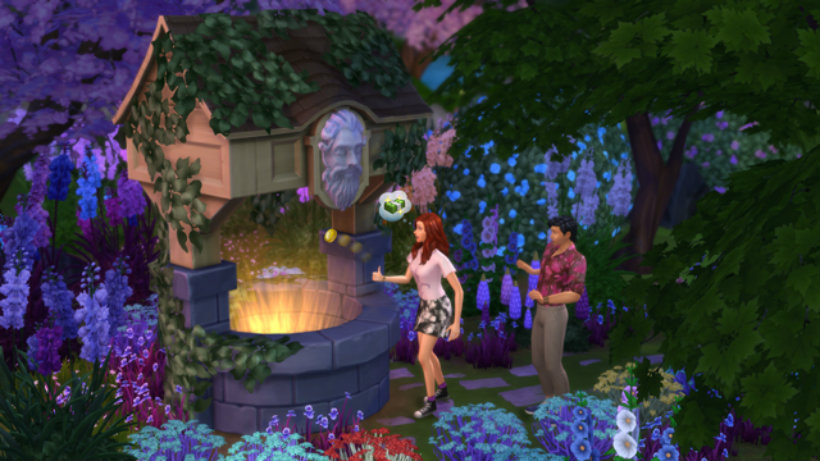 Your Sim can, for the price of One Simoleon, wish for a child, more money or skills. To call this well temperamental is an understatement, though. Every wish you make is a gamble and throwing money at it in the forms of an offering is no guarantee of success either. You might get your wish directly or indirectly; wish for a child and you might get a free adoption. Or you might not. Wish for skills and you might find yourself in control of a Sim who cannot learn anything new for a time. So whilst you might be plucking away at the guitar, your guitar skill will go nowhere. Talk about a decidedly un-romantic serenade!
And here is the feeling of R99.00 well spent – unpredictability. I had a wish backfire on a Sim, and a few minutes later, she was dead. Who knew that an extremely mortified Sim should not exercise in the nude? My first young adult death in the game.
Sure, you do not need the add-on to experience death from extreme shame. That can happen on its own, but the Whispering Wishing Well increases the risks and rewards, making players feel like they're toying with their Sims' lives even more than usual.
I did not expect an add-on pack of this sort have the impact on me it did; and not only once. Can , or rather should the avid Simmer do without this add-on?
I would say no. R99.00 thrown into the EA wishing well did me and my game some good. You get some pretty good-looking garden stuff – but the star here is the the unpredictability of the Wishing Well, which bring some welcome, fun chaos to the game.
Last Updated: March 14, 2016