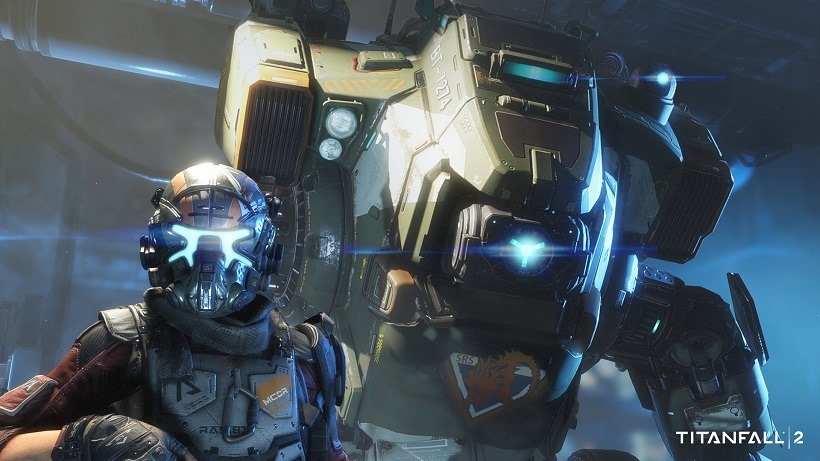 The first Titanfall holds a special place in my heart, which is peculiar for a game almost exclusively meant for multiplayer. Its combination of fast, nimble Pilot play with more hulking Titan battles made online shooting fun again, and I've craved a single-player experience that captures some of those best moments since. Titanfall 2 is bringing that, but it's also playing around with the formula in ways I didn't think it would.
Titanfall 2's single-player seems to offer a lot of gameplay variety, some of which is shown the the shooter's latest story trailer. We're introduced to Jack and Titan BT-7274 (which doesn't quite roll off the tongue like BB-8), the two main characters of this story Respawn has crafted. Flung together through circumstance, the story dials into the relationship between a pilot and their Titan. All the while gameplay swings between stimulating parkour puzzles and large scale Titan battles.
Another facet of the campaign that is addressed is the IMC. Since the first Titanfall didn't really have space to flesh out who the bad guys really were, it's neat to see a little motivation on that front. Jack and his buddies are sent to deal with the IMC threat, who have built a weapon that has the power to destroy entire planets. It's not called the Death Star by name, but I'm sure you catch the drift.
Why the IMC is seeking to kill other humans is anyone's guess, but it's the thread that Respawn is hoping to latch you onto. Personally, I'm not even sure that's the main hook. It's the seemingly deep emotional connection pilots have to their Titans that seems like the real narrative draw. Especially in the case of the developing relationship between Jack and BT, who already have some neat comedic moments in the limited footage above.
Titanfall 2 is out next week on PS4, Xbox One and PC.
Last Updated: October 19, 2016