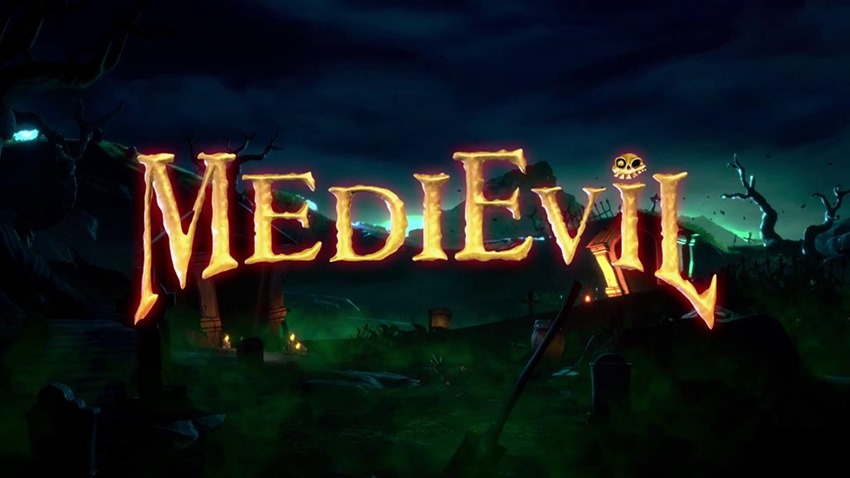 I can't remember why Medievil was such a popular game back in the 1990s. What I do remember, is how the game was everywhere at the time. The PlayStation was at the very height of its popularity in 1998, and Sony's machine was gaining even more ground thanks to a new generation of funky mascots that defined the generation of CD-ROMs and memory cards.
MediEvil earned rave reviews at the time it arrived, giving players the equivalent of a swords and sorcery experience that borrowed heavily from film director Tim Burton's unique of artistic style. It was capable stuff at the time as well. A sword-swinging romp through zany stages that had you battling the hordes of the sorceror Zarok as Sir Daniel Fortesque.
Good times were had, developer SCE Cambridge Studio trotted out a sequel in 2000 and a soft remake popped up on the PlayStation Portable as MediEvil: Resurrection. That was it for Sir Fortesque…until today that is, as the plucky undead knight is following in the same remastered footsteps as Crash Bandicoot and Spyro the Dragon. Here's your first look at MediEvil:
MediEvil follows the story of Sir Dan, an unlikely champion who met an unfortunate end on the field of battle. He receives a chance at redemption when his nemesis, the evil sorcerer Lord Zarok, accidentally resurrects him 100 years after that fateful day. Lord Zarok seeks to conquer the Kingdom of Gallowmere, and only the skeletal Sir Dan stands between Zarok's army of the undead and the kingdom he swore to protect.
There's no exact date yet for the newish Medievil, but Sony says the game will be out in 2019.
Last Updated: October 31, 2018