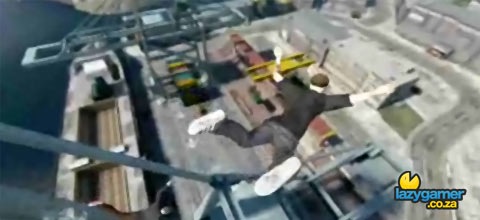 This latest video for Skate 3 puts it's focus on showing you all the new ways that you can utterly obliterate your poor skaters face, and bones, and everything else.
The Skate really want to make sure that you have as many options as possible to create some lol-worthy moments when playing online with your buddies. It's some pretty funny stuff and the game itself is looking like it's going to be a lot of fun as well.
Hit the jump for the trailer. Some of this stuff is cringe-worthy.
Last Updated: April 14, 2010