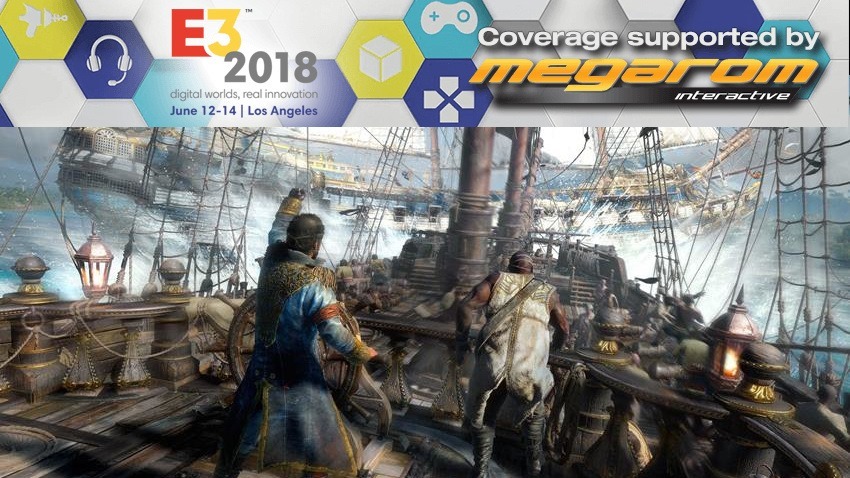 When it was first announced, it was easy to see where Skull and Bones had spawned from. With all this naval combat technology at their disposal and no Assassin's Creed game to use it within, it seemed clear that Ubisoft would find a way to recoup their investment elsewhere – a solo game with the same mechanics that players loved since Black Flag and beyond. But to reduce Skull and Bones to a cannibalized side-mode of another game would be a disservice to the work that has gone into transforming this title into a beast of its own: a fast-paced, ruthless ship combat simulator with a ton of depth.
During a lengthy hands-on demo at E3, I was given the choice between three distinct ships. Ships are customizable in Skull and Bones, which alter the types of special abilities you have and specifications you have to wrestle with while tackling the high seas. A bulkier ship will withstand more damage but struggle to maintain speed in a crosswind. A smaller, nimbler vessel is the opposite, giving you more manoeuvrability but limited health to act as a glass cannon of sorts. The winds are more complex in Skull and Bones too, with a handy radar giving me a bunch of information to best judge which direction to sail in, and which would make me a sitting duck to targets.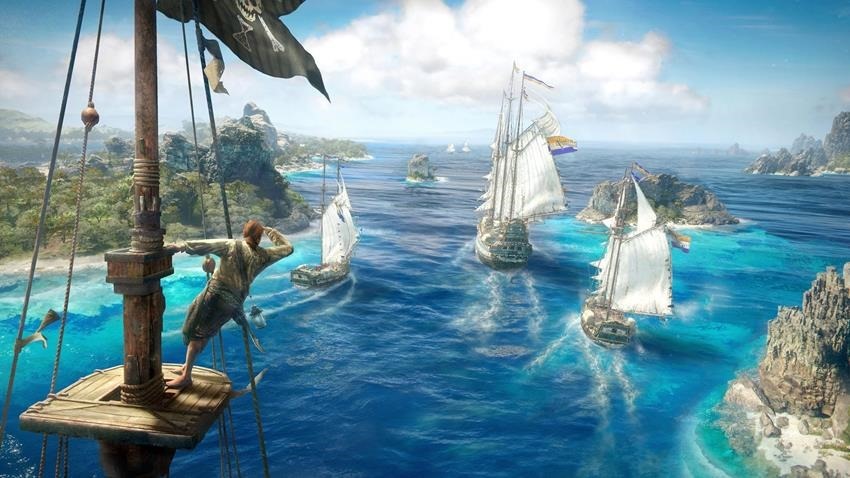 The three ship abilities drastically changed the way I approached simple combat. The first featured a large ramming move that could be engaged after some direct combat (abilities charge up based on damage you deal and receive), while another gave me the chance to engage with incredibly powerful forward-facing cannons for a limited time. The third was slightly more complex. Dropping an anchor on the spot, the ship would remain stationary for a limited time, but grant unlimited ammunition on side cannons. A devastating combination when used in a surprise attack, but trick to use in a faster battle with more nimble opponents.
And agility is the name of the game in Skull and Bones really. Stationary targets get hit hard, and setting sail is far more engaging than you might have expected from previous samples from Assassin's Creed. I used the Right Trigger to control my speed, and didn't have to manually adjust sail lengths to match the wind. Skull and Bones is more about getting you out on the seas with the least fuss possible, and less about the minute ship micro-managing that games like Sea of Thieves have specialised in. This is a game focused on getting you into battles fast, while also giving you the control to feel adept at creating epic seafaring combat scenarios.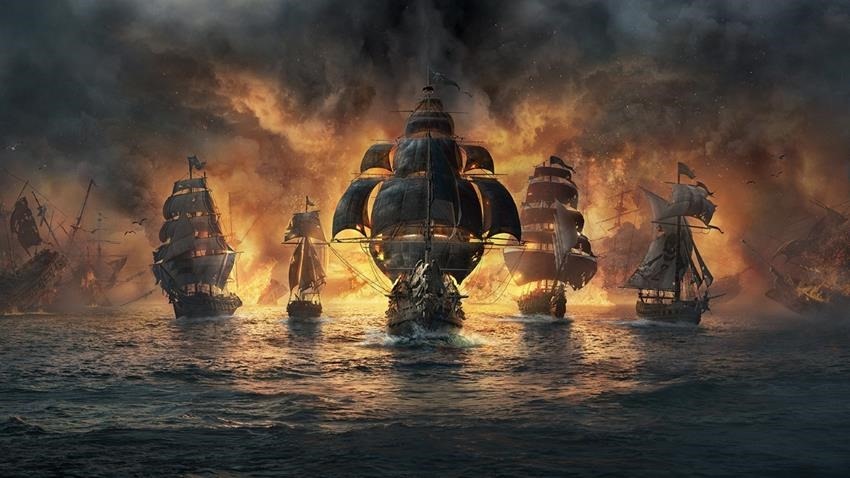 The open-ended demo didn't give a good sense of what Ubisoft plans to do with these fundamentals, but there was enough window-dressing to suggest some interesting ideas for co-operative and competitive skirmishes. Players, for example, could choose to team up, taking the flag of a certain company and roving in platoons. Another player might happen upon a shipwreck with the same flags, allowing them to done the colours and disguise themselves briefly. Against AI opponents, this lets you get in close to trade vessel before opening fire for an easy bounty. Against other players, t might be enough to get in close without aggression and set up an attack from the inside.
The ultimate goal is treasure though, and what you do with that isn't exactly clear. The demo pointed me towards several quests that involved taking down roving ships of supplies or hunting for hidden reassures, but never suggests why this might be useful. Perhaps this will be the driving currency for customisation, and perhaps the overall upgrade path for online play. How all of these systems will be implemented with a riveting story-driven campaign is perhaps more curious. There's a lot on offer here, but it breaks down slightly when predictable AI makes the same pass around you over and over again. Human players inject a lot of personality into these battles, and certainly made up the most exciting parts of my time with the game.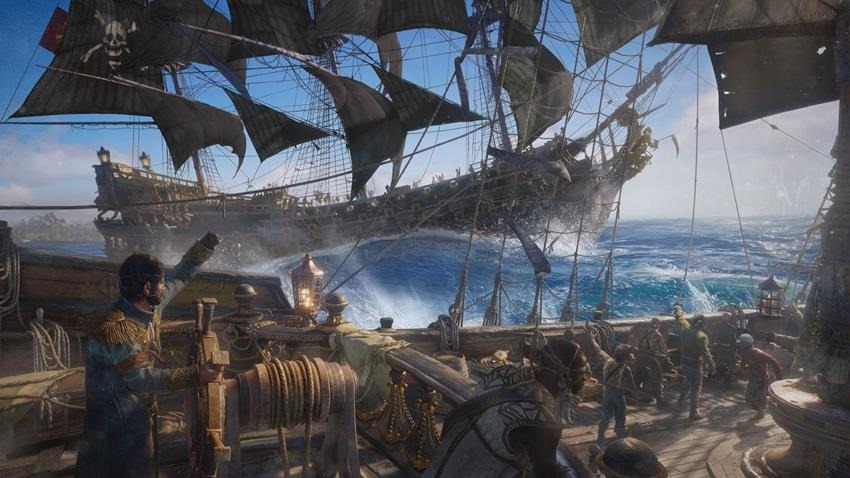 Still, Skull and Bones is far more than its DNA might suggest. Its changes to the core ship combat feel smart and in tune with the mantra of getting in and out of fights quickly, providing engaging skirmishes with a host of depth to keep them tactically engaging. It might turn out to be a spin-off that Ubisoft sees as more a staple than a once-off project. At least, its surprising showing had me hoping to play more soon.
Last Updated: June 19, 2018