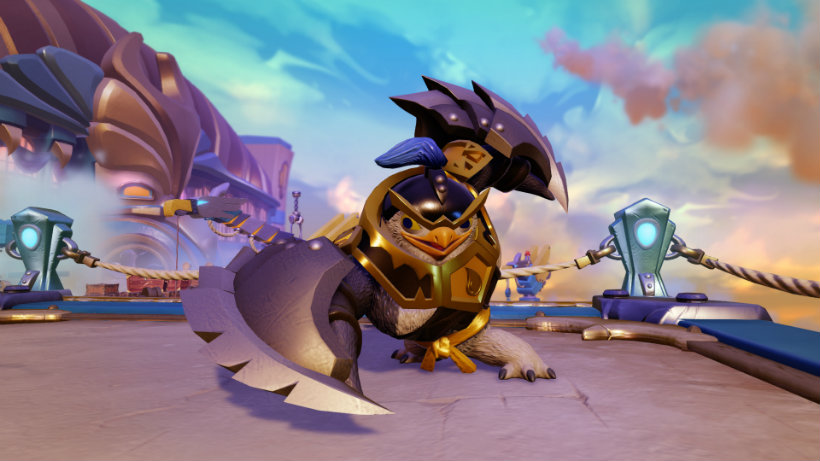 Ever look at a Skylander and think, "I could design something way cooler"? Personally, I haven't, but that's because I'm always so intrigued by the designs that they come up with, or just too damn old to be so creative. But according to this press release that just landed in my inbox, apparently I'm in a minority. According to Activision Publishing CEO Eric Hirshberg, they're finally giving in to popular demand:
Since we launched the very first Skylanders game, we have received countless letters and drawings from kids all over the world sharing their vision for their own Skylanders. No matter how in touch with our 'inner kids' we might think we are as adults, nothing comes close to the endless creativity that springs from the mind of an inspired kid. We've turned this year's game into the ultimate blank canvas for kids' imaginations so they can create and play their own Skylanders.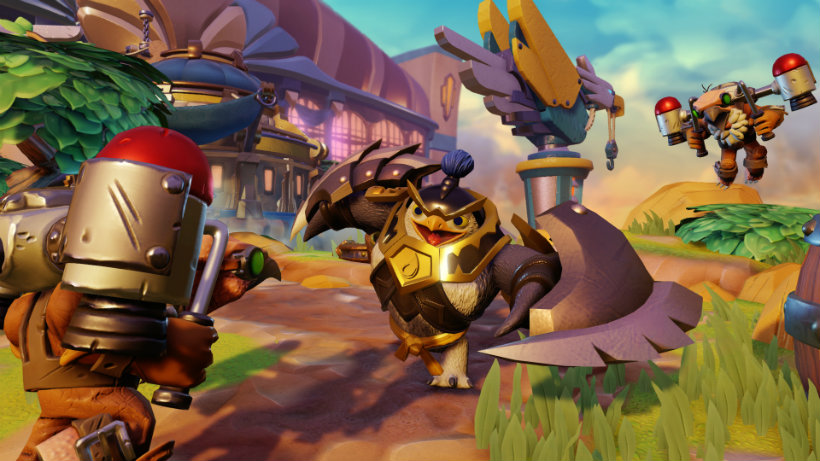 That's right, players can customize pretty much everything – from appearance, powers, abilities, name, catchphrase, musical theme and weapons, everything can be customized for players to build their ultimate Skylander, this time called Imaginators. Much like Trap Force, this will make use of a special crystal called a Creation Crystal, that is elementally aligned; so that will determine what element your Skylander will have, but its class, look and feel will all be able to change based on the player's design.
Okay, so you won't get a figurine with your wild creation, but that does sound pretty cool. Even more interestingly, it seems like it will boost replay value. Destructoid got their hands on the game, and this is the part that sounds the most intriguing to me.
Players have the option of choosing from 10 classes (like brawlers, tanks, or casters), and customizing just about everything on their character — it was pretty impressive, all told. You can go as deep as individual body parts (male or female) all the way up to a catchphrase and vocal performance. To start a creation, you'll need to tap the "Creation Crystal" (which come in multiple elements) to the portal. And how are all of these options doled out? By way of loot, of course.

Based on the demo I was given, it essentially takes from Diablo. Players are given randomized loot from special chests, which could pop up just about anywhere, and range from weapons (including absurd ones like frying pans) to other custom bits. No longer just relegated to hats (that I rarely wanted to use for aesthetic reasons), I really dig the idea of replaying stages to eventually unlock everything.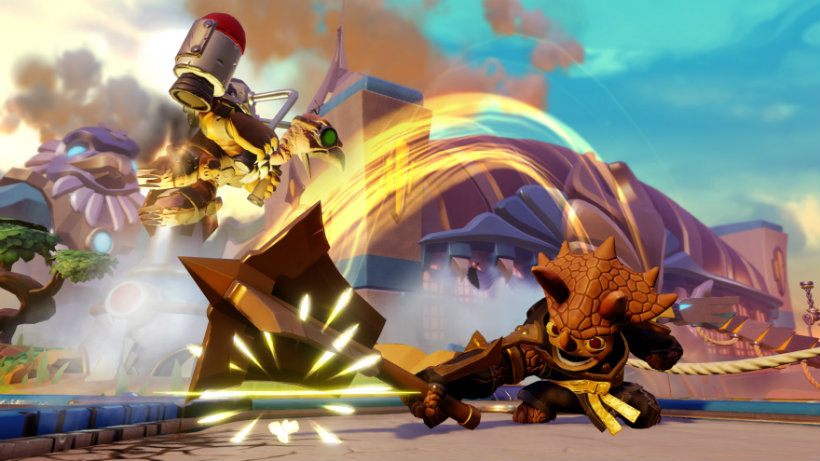 Finally, a reason to go back and play through sections again in order to get that special weapon or vocal performance for my ultimate Skylander. This should add a lot more to the game, and possibly even appeal to older gamers who are starting to grow out of the genre.
Is this enough to keep the Toys to Life genre alive while competitors like Disney Infinity drop out of the market? I suppose we'll have to wait until October when Skylanders Imaginators ships on PS3, PS4, Xbox 360, Xbox One and Wii U to find out. Oh yes, that's another thing – no mobile version coming this time. You'll just have to play Battlecast instead.
Last Updated: June 1, 2016