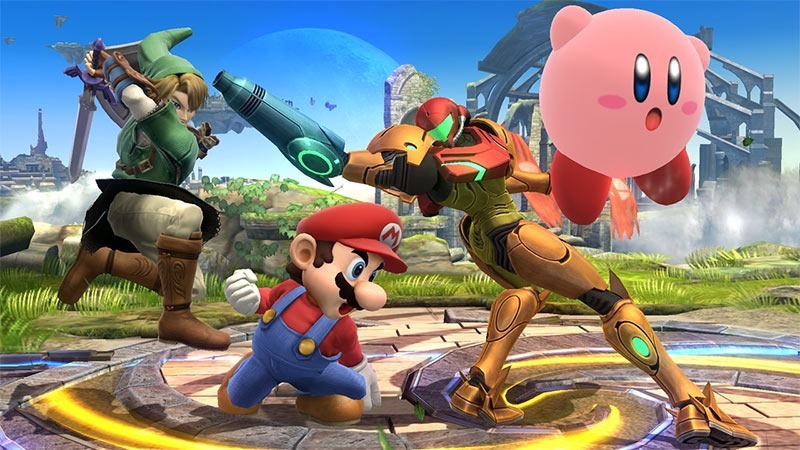 EVO 2016 is done and dusted – and as usual, it's been a blast for most of the fighting game community, whether involved or just spectating. It hasn't been a great experience for everyone though – and, like many large gatherings of people, shown off the ugly side of humanity.
According to Smash Bros player and caster VikkiKitty on Twitlonger, Mexican player Cristian "Hyuga" Medina got drunk and molested her – something corroborated by witnesses.
"We let him into our room because we did not want him wandering around Las Vegas drunk and alone. My boyfriend, DJ Jack, let him stay with us," she wrote. "I fell asleep next my boyfriend on the bed and I woke up to Cristian in between my boyfriend and I, rubbing against me and sliding his hands up my shirt and another down my pants."
After that instance, she switched beds – but it happened again.
"[Fifteen] minutes pass and I have still not fallen back asleep before Hyuga slides between the person I was on the bed with and tries to do it once again before Nick Riddle woke up and kicked him out of the room."
In another post, she said she would not pursue legal recourse, but has "filed a report with the hotel security and was given the option to take it even further."
"I do not want this situation to dwell above my head for a long period of time," she said. "If I go through with further legal action, I will never be allowed to go to another out of state tournament, again. Coming from a Hispanic family, they will never let me travel out of fear for my safety and I do not want to bring them any worry."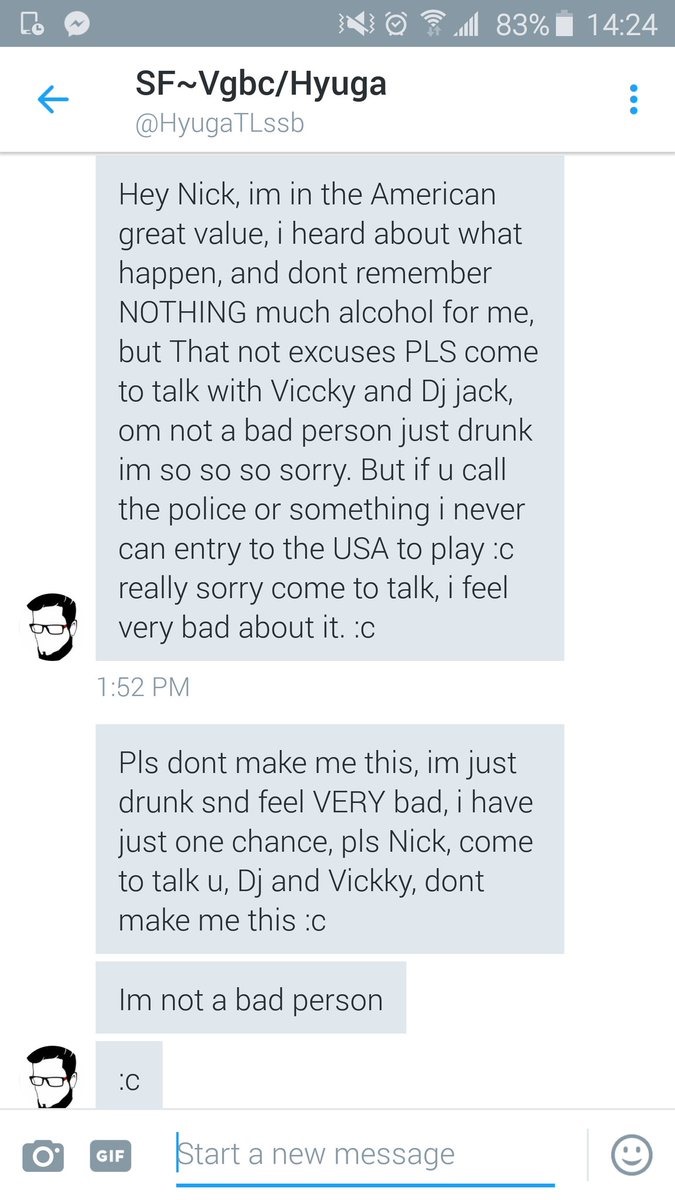 Medina has since apologised for his actions (on his now deleted Twitter), blaming it – of course – on the alcohol. That, if you ask me, is a piss poor excuse. It doesn't matter whether he thinks he's a bad person or not – or that he was drunk. He's done a very, very bad thing. Disgusting.
And though there may not be any sort of legal ramification, there has been a response from his sponsor, VGBootCamp:
"This afternoon we heard accusations that our player, "Hyuga", groped a woman of the smash community sometime early this morning as she tried to sleep. After talking to all parties and witnesses involved we believe that these accusations are true. Although he was heavily intoxicated during the incident there is absolutely no excuse for his actions.

Starting immediately, Hyuga will no longer be a representative of the VGBC pro team. We want to set a precedent for all teams and sponsored players in the smash community to say that these actions will not be glossed over and ignored. To be absolutely clear, as of right now, we have dropped Hyuga from our team completely.

We have members on our team that knew Hyuga for approximately 6 months before we picked him up. We researched him thoroughly and thought he would make a great addition to our team. We were wrong. Even though there was no evidence that could have led us to expect this kind of conduct from Hyuga, we still feel the need to apologize on the behalf of our ex player. To our fans, to the smash community, but first and foremost to the person affected directly by this incident, we are truly sorry."
Last Updated: July 18, 2016