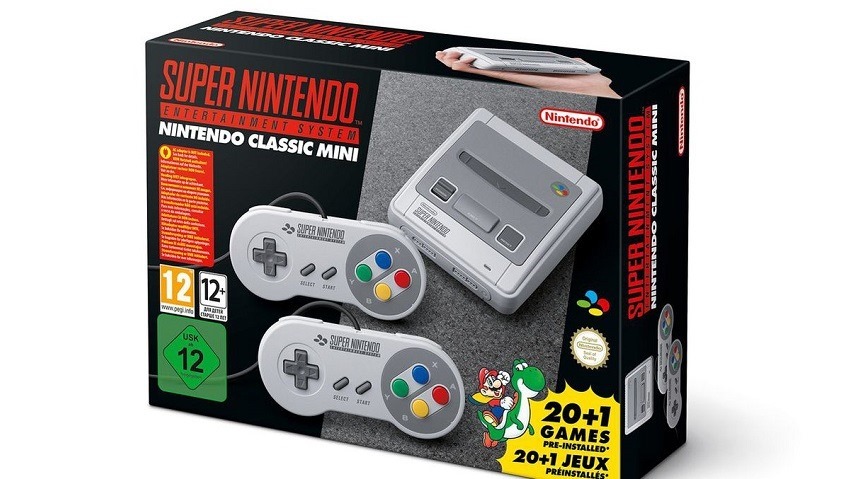 With the premature culling of production on the Nintendo NES Classic occurred earlier this year, it seemed pretty plausible when reports started surfacing suggesting that the company needed the space to manufacture an entirely new product. The SNES Classic is basically what everyone has been wishing for since the return of the NES, and yesterday Nintendo made it official. The SNES Classic is coming this September, with fewer games, more controllers and some improved features.
So first, yes. The SNES Classic will have a smaller total number of games than the NES. There're 21 games in fact, but the difference here is quality. It's hard to look at just one of these titles and not have an insatiable urge to play it, which you couldn't really say about the entire NEW line-up. The SNES Classic is even including Star Fox 2 – a previously unreleased title that has only really been playable through illegal ROMs up until now. Every single game here has aged incredibly well, unlike many of the games in the NES Classic.
Here's the full line-up:
Contra III: The Alien Wars
Donkey Kong Country
EarthBound
Final Fantasy III
F-ZERO
Kirby Super Star
Kirby's Dream Course
The Legend of Zelda: A Link to the Past
Mega Man X
Secret of Mana
Star Fox
Star Fox 2
Street Fighter II Turbo: Hyper Fighting
Super Castlevania IV
Super Ghouls 'n Ghosts
Super Mario Kart
Super Mario RPG: Legend of the Seven Stars
Super Mario World
Super Metroid
Super Punch-Out!!
Yoshi's Island
In addition to that, the SNES Classic will come bundled with two controllers instead of one. The controllers themselves are still wired, but Nintendo has heard the complaints over the cable length and nearly doubled it here. It's still a chore to have them dangling around your living room, but it's an improvement nonetheless.
The entire package will cost $80, which is a little more than the original price of the NES Classic. Of course that price is meaningless in a world where production can't keep up with demand – something Nintendo is attempting to curb until the end of the year. They're promising more stock of the SNES Classic through to December, but in a statement to Kotaku it seems they aren't exactly certain the console will continue shipping in 2018.
Super Nintendo Entertainment System: Super NES Classic Edition is currently planned to ship from Sept. 29 until the end of calendar year 2017. At this time, we have nothing to announce regarding any possible shipments beyond this year.
So yes, good luck finding these things again. Especially if you only really start looking close to Christmas. But for the chance to play A Link to the Past again? I'm all in.
Last Updated: June 27, 2017