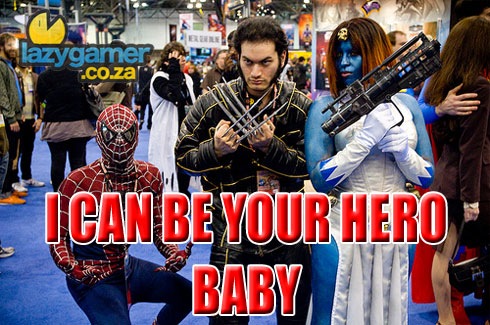 If you've yearned to don a pair of licenced underwear over a set of licenced tights and – together with a similarly licenced group of friends – save or subjugate the world, your wish is coming.
Marvel have resurrected their plans for a Marvel MMO, but this time they're not just promising one game – they currently have two of them in development. They've signed a 10 year licencing deal with mystery start-up Gazillion entertainment who have two studios working on two different Marvel MMO's. First to the door will be Amazing Society's Super Hero Squad – an MMO for the little 'uns – which is due in 2010.
The second will be Marvel Universe, a major MMO that's expected to hit PC's and consoles sometime in the near future. It's being developed by Gargantuan, which is comprised former developers poached from Blizzard, Sony Online Entertainment, Cryptic and NCsoft.
With that sort of pedigree, I wonder if this will finally be the MMO that topples Azeroth.
Probably not, but they should at least take in a percentage of the gajllions of dollars that World of Warcraft generates.
Source : VentureBeat
Last Updated: March 17, 2009