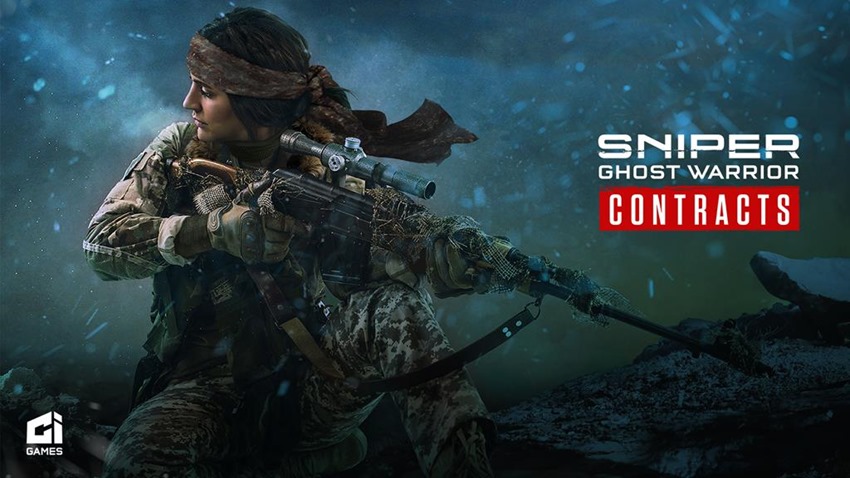 Sniper Ghost Warrior 3 was…not great. Shooting for the moon, CI Games overshot the mark with their third game in the series, that was perhaps a tad bit too ambitious. The sandbox may have been huge and the sniping action on point, but Sniper Ghost Warrior 3 felt like a retread of games that you'd already played in the past. Heck, it was actually more fun to revisit those games, as Ghost Warrior's third outing felt tired, derivative and unoriginal.
That's a pity, because CI Games are damn good at nailing the precision of sniping mechanics. That slide of the bolt, the satisfying click-clack of a bullet being loaded and the joy of perfectly hitting the mark makes for some tremendous action when all the pieces align correctly. It's a focus that CI Games lost during the lengthy development of Sniper Ghost Warrior, a bitter pill that was swallowed as the studio is now coming back with a bang in Sniper Ghost Warrior Contracts.
"Drawing upon community feedback, Contracts delivers tense, mission-based scenarios with CI Games' best sniping ever," CI Games said in a press release.
This is all thanks to the new contracts system, which takes a step back from Sniper Ghost Warrior 3's open world. In the single player campaign, players dive headfirst into tailor-made contract missions that offer a clear main objective with a fixed monetary reward, and have the option to complete secondary objectives for bonus payouts. Feel like you can do better? Jump back in and tackle the mission from a different angle — players can repeat every contract to earn more money.
"It is exciting to see the team really motivated and working hard on our next sniping game," CI Games Chief Executive Officer Marek Tymiński said.
They don't have to start from scratch this time and can now – on top of developing new content – spend way more time on improving things they already have. We were too ambitious in terms of the scope of Sniper Ghost Warrior 3, but we've learned from our missteps. Sniper Ghost Warrior Contracts will be more focused on emergent gameplay with an open-ended mission design that the team feels strong about, but it will not be set in an open world.

It is going to be a more tactical, more condensed experience and the game will offer plenty of replayability, both on the single player campaign and on the multiplayer modes.
I've already had a taste of that action, albeit in IO Interactive's Hitman Sniper Challenge, which perfectly blends an intricate world of particular actions with the tightest of trigger squeezes. If CI Games can deliver polished action in a condensed space similar to that…well paint my forehead with a laser dot and take my money.
CI Games says that Sniper Ghost Warrior Contracts will arrive in 2019 on PS4, Xbox One and PC, and will also feature a much better engine that minimises loading times and maximises visuals to keep the sniping as smooth as silk.
Last Updated: August 16, 2018