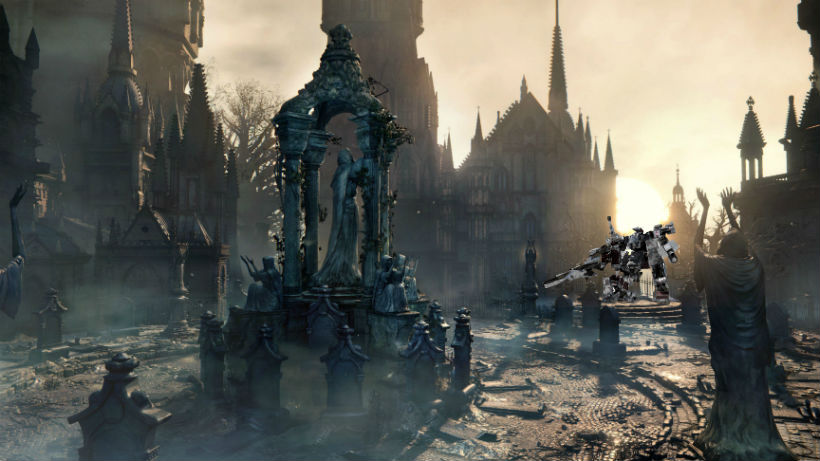 E3 hype is upon us, and I'm very excited to see what Microsoft, Ubisoft and Sony reveal at their press conferences. It just wouldn't feel like E3 without a new announcement out of From Software, though. Will it be another PlayStation exclusive, perhaps a Bloodborne 2? Or will we see something different out of Miyazaki's insane imagination? Apparently, From Software has three games in production at the moment – which will we see at E3?
In a new interview with 4gamer.net (thanks for translations, NeoGAF), the three projects are:
For first project, it seemed like action RPG with dark fantasy setting but approached from different angle than Dark Souls
For second project, it could be a reboot but also a new game with ideas that came from their previous franchises.
For third project, he says it's something different from what the company has been doing previously. He says it will be a bit weird.
The first project is most likely a second Bloodborne game – I can't imagine they are nearly done with that franchise. The second project is looking like an Armored Core game, especially considering that Miyazaki goes on to confirm that one of the projects is an Armored Core game:
Sorry to fans who've been waiting for new Armored Core. Its concept is still charming even now.

I think Armored Core can re-sublimate with another interesting valuable game. And many of our staffs want to make new AC

Personally AC was also what started my career so I have fondness of it. Of course we can't not make a new Armored Core.
Sure, the translation is a bit odd, but the meaning is there. So, Bloodborne 2, Armored Core, and… something weird? Considering the monsters that Miyazaki has helped create in his franchises, I'm not sure I'm ready to see what he considers weird.
Last Updated: June 13, 2016