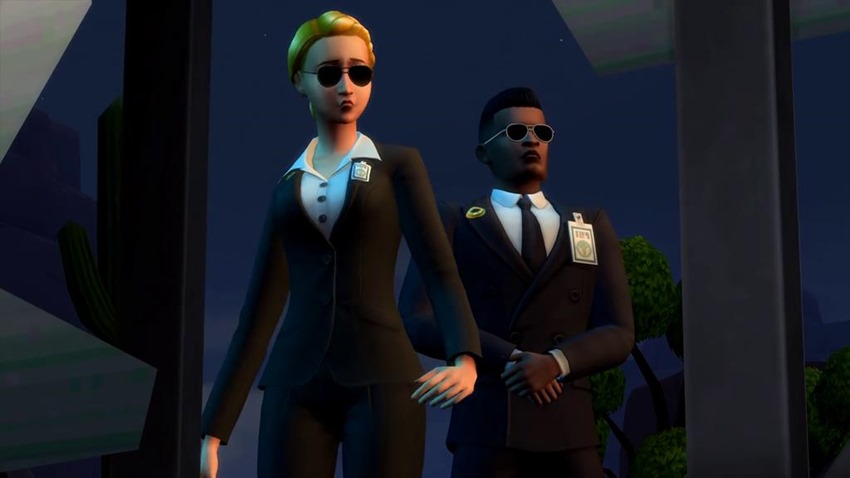 I have to say, playing god is great. While I'm no longer allowed to poison the office and watch them scramble for the single antidote that I've provided at the end of an obstacle course (or a Flopstacle course as I like to call it when the knife-machine is activated), I'm still allowed to get my sick kicks in from games such as The Sims 4.
Heck, I've got vast sums of wealth in the Maxis title thanks to my painting goblin, a fellow who I keep locked up in a basement, has maxed out introvert stats and spends all waking day painting masterpieces that I sell for large sums of cash on the fine arts black market. Anyway, what's great about games like The Sims, is that it's essentially a virtual doll house.
You've got your characters, absolute control over their lives and you can decide what to dress them up in. Sort of like Geoff with mine. No dammit Geoff, I don't want to wear that sailor outfit leave me alone. Anyway, The Sims 4 regularly receives an infusion of new content through new game packs, and next week sees the release of new gear that leans towards the more mysterious side of life. Cue the X-Files theme.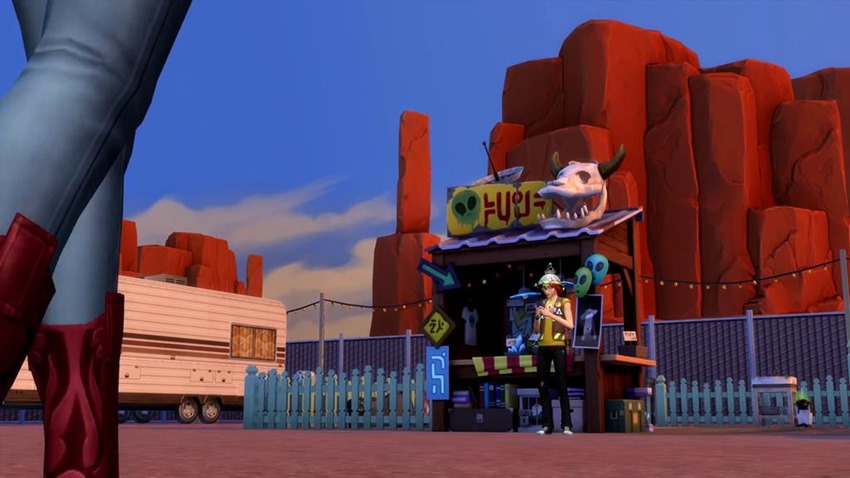 Strangerville will add new outfits such as lab coats and prairie-themed dresses. Here's a breakdown on Strangerville when it arrives on February 26, from the lips of EA:
Your Sim will meet many locals and search for clues. But, before they do, you can outfit them in StrangerVille-style clothes! Will it be the bomber jacket and distressed jeans? A prairie-style dress? Or, the super-serious lab coat? Get your Sim prepared in any way you like.

Okay, you've got your gear. So, where do you head off to? You could get to know locals (and secrets) at the watering hole. Even visit the library to meet scientists who may or may not know important information. But, your Sim can't be in two places at once. So, you may have to rely on some "equipment" to gather more information.

When it starts getting really weird out there, DON'T PANIC! EVEN THOUGH THIS PART IS ALL IN CAPS! Strange weather, odd behaviour, and things that glow? Sheesh. The mystery just keeps unfolding. But you just may be one step closer to solving the puzzle.
Strangerville is a nod to The Sims 2 and the Strangetown location, a spooky mix of conspiracies and tinfoil hats that hid a few government secrets. Heck, you could even run into aliens and a scientist who was insane in the membrane. It's nice to see Strangerville is keeping that tradition alive. If aliens are real, that is. Hey, I want to believe.
Last Updated: February 21, 2019