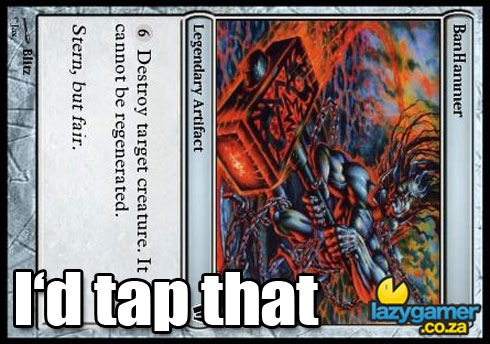 Were you excited by the news of the PSJailbreak? Even if you weren't planning on using it for piracy, you may have been tempted by the allure of GPU-enabled homebrew, and promised NTFS support. If you're planning on using the PSN, you may need to rein in your enthusiasm a bit.
According to a report by PS3Hax, Sony will be able to detect Jailbreak users, and quite possibly bring down the furious flaming banhammer.
The PS3 backup manager that ships with the modding device, you see, has a game ID (LAUN-12345) that's incongruous with any official PS software – making it easy to identify and log.
In the end, it may result in similar "banwaves" that we've seen with the Xbox 360. If you buy one of these devices, and are confronted with "8002A227," signifying that you've been banned, when you try log in – it really is your own fault. Proceed with caution.
There aren't enough of the device – or its clones – in the wild yet to ascertain if Sony will be banning PSJailbreak users, but chances are pretty high. Remember, don't come crying to us if you get banned for being a pirate douchebag.
Source : PS3Hax
Last Updated: August 23, 2010