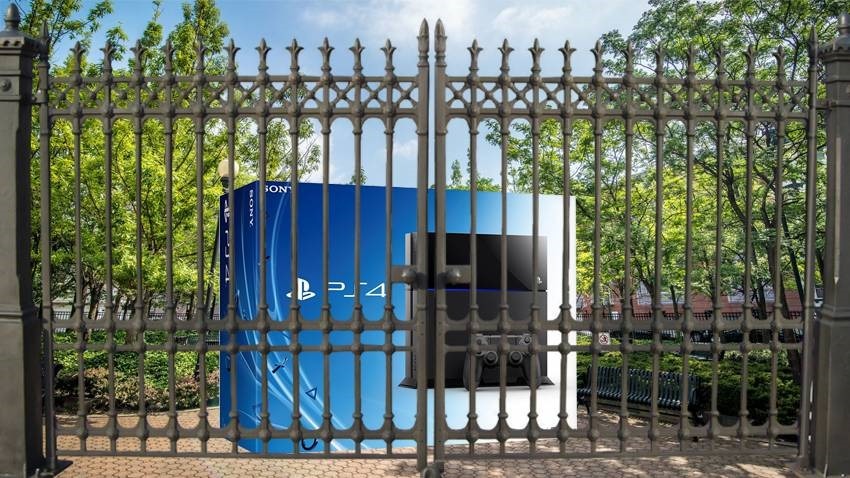 You may have seen yesterday that Rocket League, the unfathomably popular vehicular football game is coming to Nintendo's hybrid handheld wondermachine, the Switch. That means you'll be able to play the game both offline and on, wherever you like. What makes it more interesting is that it features full cross-network play – and you can score goals against players on both PC and Xbox One.
The astute among you would have noticed that PlayStation is excluded from that. Yes, just as with Minecraft and its new cross-play functionality, Sony's platforms are wholly absent. It's becoming exceedingly obvious that Sony prefers for its networks to remain gated. But why? In a chat with Eurogamer, Sony's Jim Ryan reasoned that it was to protect the children. Okay then.
"We've got to be mindful of our responsibility to our install base. Minecraft – the demographic playing that, you know as well as I do, it's all ages but it's also very young. We have a contract with the people who go online with us, that we look after them and they are within the PlayStation curated universe. Exposing what in many cases are children to external influences we have no ability to manage or look after, it's something we have to think about very carefully."
That's an odd stance to take when Nintendo – arguably the most child-safe platform of them all – is jumping on the cross-play bandwagon.
Could it ever happen? Maybe.
"We're always open to conversations with any developer or publisher who wants to talk about it," Ryan says – noting however that there are no discussions about it at the moment.
I suspect that a lot of this comes from a security standpoint, and not wanting to open their network wide enough to have a repeat of the great hack that brought the PlayStation Network down for months and resulted in millions of customer details being leaked. Whatever the cause, it's ultimately not consumer friendly, and if it becomes a trend, people may start opting for cross-platform versions of games that play nicely with other systems.
Last Updated: June 14, 2017