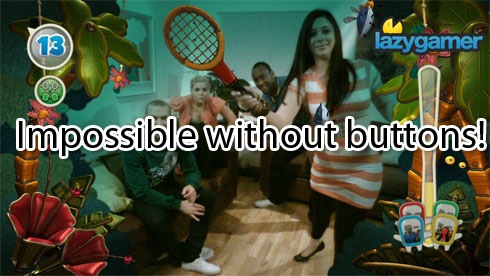 In a recent interview with Digital Foundry, Sony Europe's Richard Marks revealed that they too looked at depth sensing cameras for their motion control, but ultimately settled on Move.
Why? Because certain game experiences require buttons.
"I'm a heavy proponent of 3D cameras. I think they're really interesting technology", he said.  "We had many different 3D camera prototypes and we had our game teams look into that to evaluate what they could do with it. There are some experiences that it can do that are really neat but there just weren't enough experiences that made it make enough sense as a platform-level controller."

"Coming back is that sometimes we need buttons to have certain kinds of experiences. Other times we need more precision than we can get out of those cameras. We need to know exactly what you're doing with your hands, especially in the more hardcore experiences," said Marks.
In response to Digital foundry's question as to whether using only cameras limits the type of games that could be made, he replied with :
"If it's just that 3D camera, yeah I guess. That's what we ran into with EyeToy. When you have only the camera, it's a magical feeling but sometimes you just wish you could select something. I don't want to wave to click a button."
Of course, Microsoft's Kinect can be used in conjunction with a standard controller – and it's something I was hoping they'd show at their E3 conference, the use of Kinect to enhance traditional gameplay, instead of just throwing it away altogether.
Read the whole interview here
Last Updated: June 21, 2010