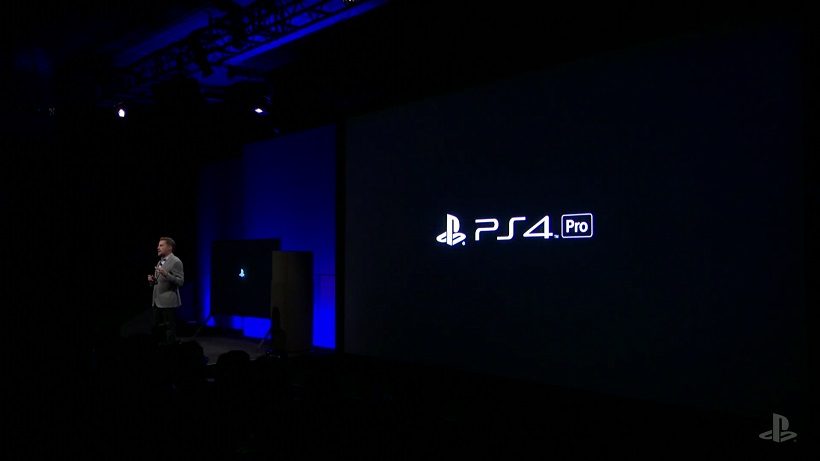 Sony has officially given us a name for the thoroughly leaked PlayStation 4 NEO. Their new, more powerful console will be called the PlayStation 4 Pro, with nearly double the GPU power and numerous hardware iterations.
As first reported all the way back in April, the PS4 Pro will indeed feature double the GPU power of the current PS4 console, along with a boosted CPU clock speed. This means that developers will have more power to leverage when creating titles, potentially allowing them to push in more effects, better textures and lighting, and higher framerates.
With that, the PS4 Pro will also support HDR and 4K output. Although games will almost definitely not be rendered in 4K, the console itself will be 4K TV capable. Some sizzle reels showed off some enhancements this already has on existing games, with HDR support just pushing images over that sweet spot. There's also more power for PSVR, which Sony's Andrew House said will benefit with better framerates.
Update: Engadget has confirmed that the PS4 Pro will not support 4K Blu-Ray. Suspiciously, a format supported by the Xbox One S, which came out last month (and also had HDR support)
Confirmed: No Ultra HD Blu-ray in the PS4 Pro. Only 4K video via streaming/apps. https://t.co/yF8L0zE2LM

— Richard Lawler (@rjcc) 7 September 2016
The console will also come packed with a standard 1TB hard-drive, full optical and USB support, and a chassis that looks like your PS4 went away for a few months and just ate a ton of McDonald's.
The PS4 Pro also won't be waiting long to release. Sony revealed the the console will go on sale as early as November 10th, with a price point of just $399. Enticing.
Last Updated: September 7, 2016