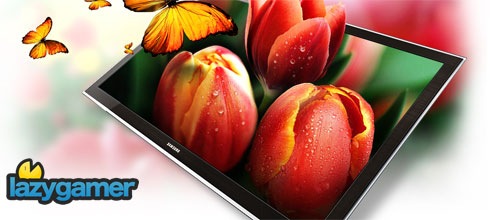 I've been pretty vocal about how i think 3DTV is a gimmick, and offers no practical application to me as a gamer. Thanks to a pair of new patents from the clever monkeys at Sony, my interest in the tech has been piqued.
Sony's new US patents are centered around the use of the technology being used to show two different images on the same screen – allowing two people to view different things at the same time.
A switch, added to the active shutter glasses could prevent the shutters from alternating, allowing users to choose which of the two images they'd like to see. This could make split-screen redundant – but still keep couch multiplayer as fun as its ever been.
It could even – at some point – be used to display whatever crap it is your wife wants to watch, but still let you play your new games, eliminating household arguments FOREVER!
If this becomes a reality, my scepticism towards 3D may just melt away completely.
Source : Destructoid
Last Updated: July 16, 2010