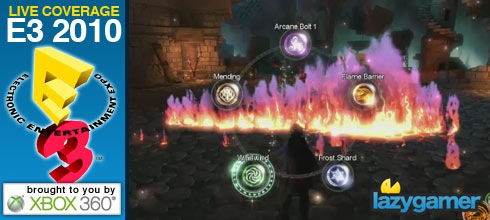 The Sony Press Conference is still live at this very moment, and are busy showing what the move can do.
A new game third person action game called Sorcery has just been shown, and has the player using the Move controller as a wand in the game. Different powers can be selected, and are activated by flicking the move controller just as you would when pretending to be Harry Potter in your room alone.
They have added extra nifty little touches to the game, like consuming potions by mimicking the same movements with the move controller.
We will have more information about Sorcery from E3 Soon.
Last Updated: June 15, 2010