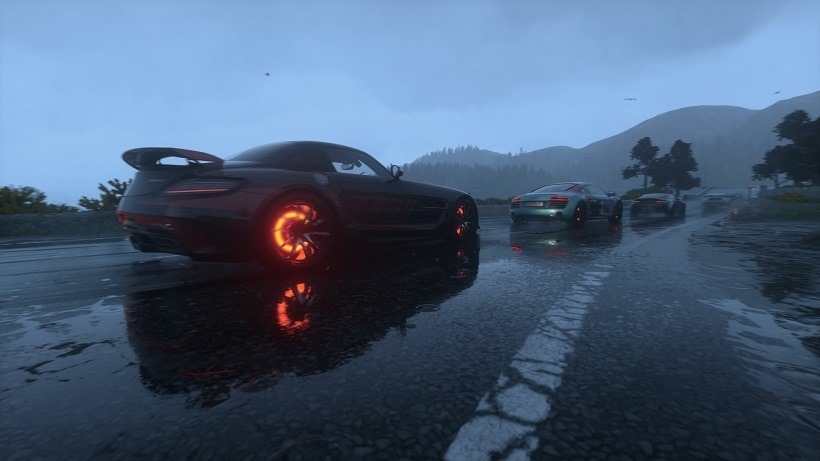 If the shuttering of Lionhead Studios a few weeks ago wasn't a blow big enough for the UK game development industry, Sony just dealt another massive right hook to the jaw last night. Citing troubles with DriveClub and a less than stellar internal review, Sony has decided to shut down Evolution Studios in its entirety. DriveClub will now be shifted to another studio underneath the Sony umbrella.
Sony confirmed the news last night to GamesIndustry.biz, revealing that a regular annual review of its studios had lead them to make the decision with immediate effect. Just over a year ago Sony cut 55 staff from Evolution after many issues and delays with DriveClub, with the past year not making the situation any better. Sony says this review procedure is fairly standard.
As part of this process we have reviewed and assessed all current projects and plans for the short and medium term and have decided to make some changes to the European studios structure.

As a result, it has been decided that Evolution Studio will close.
Sony stated that some of Evolution's staff will be slotted into other first-party studios, but understands that this move will definitely cost them some talented staff. It is, however, a consequence of troubled development periods and unavoidable, says Sony.
It is regrettable that this decision will lead to compulsory redundancies. We accept that this decision will mean that we risk losing high calibre staff but by focusing on other Studios that already have exciting new projects in development we believe we will be in a stronger position going forward and able to offer the best possible content of the highest quality for our consumers.
While DriveClub certainly got off to a rocky start, the racing title has blossomed into a gorgeous, rather captivating first-party title that is revered by racing fans. It might not have reached the potential Sony was hoping (especially when first announced), and Evolution is sadly paying the price.
So much for that new Motorstorm then. Good luck to those affected.
Last Updated: March 23, 2016