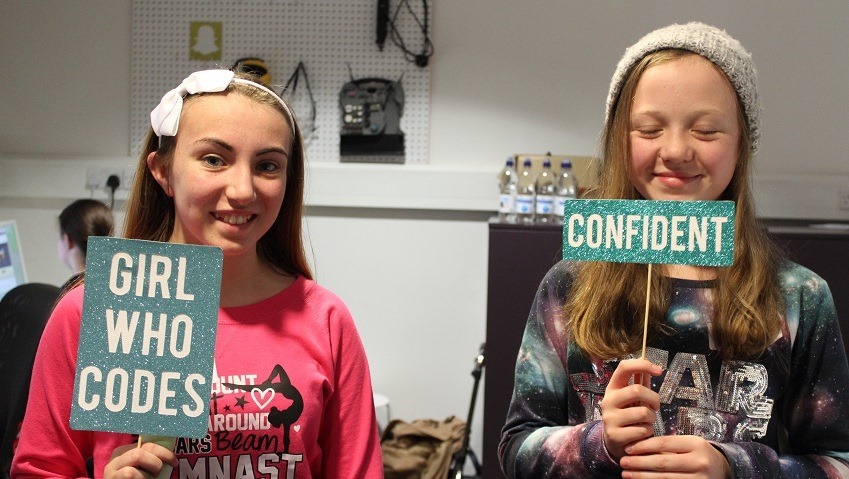 Let's be real: while gaming has its fair share of amazing women, the tallies between genders are still suffering from an abnormal skew. Men take up most of the jobs in the industry through a variety of reasons, one being the fact that not many adolescent girls are being supported in their dreams to pursue games as a career path. A small workshop in Liverpool is seeking to change that, and its now attracted Sony's support.
The six-week bootcamp is being organised by Liverpool Girl Geeks, and is primarily aimed at girls aged 11-14. The workshop will introduce the many applicants to some of the beginnings of game development across a wide number of sectors. Liverpool Girl Geeks says they received a large number of applications from various different backgrounds and interests, and this year the course seeks to provide guidance for at least 400 girls.
The program has caught Sony's eye, who are now helping sponsor the event in a bid to help bolster the number of woman in the industry. Sony's own Michelle Tilley stated that programs like this are a good step in ensuring a more equal and inclusive future for the industry.
"There is a gender imbalance within our technology sector. We need to take action now to ensure a more balanced and inclusive industry for the future. The games industry is an amazing place to work so we should actively encourage young women to join it by inspiring, championing and empowering them to achieve their dreams."
These types of programs are important in fostering the idea that game development (and similarly technical fields) aren't simply boys spaces. It helps girls realise that they too can be just as interested in computers, videogames and creation, and that there is more than enough space for them when they eventually arrive at that point in their lives.
Last Updated: January 23, 2017