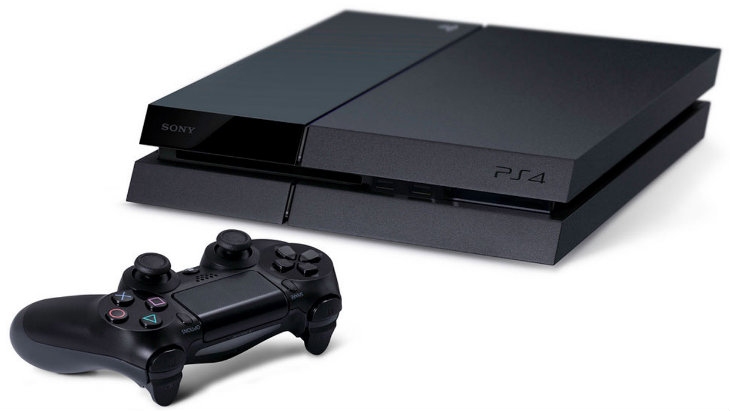 Sony's PS4 has done amazingly well this generation. It's hard to believe that prior to launch there were still the usual naysayers decrying that consoles were dead and this generation would be a failure. Not only has the PS4 sold even better than that miracle console, the PS2 did at this point in its lifecycle, it seems that Sony thinks that things will only get better.
Sony has released its forecast for the financial year 2016, which actually ends a few months into 2017, and things are looking great for the Game & Network Services Segment.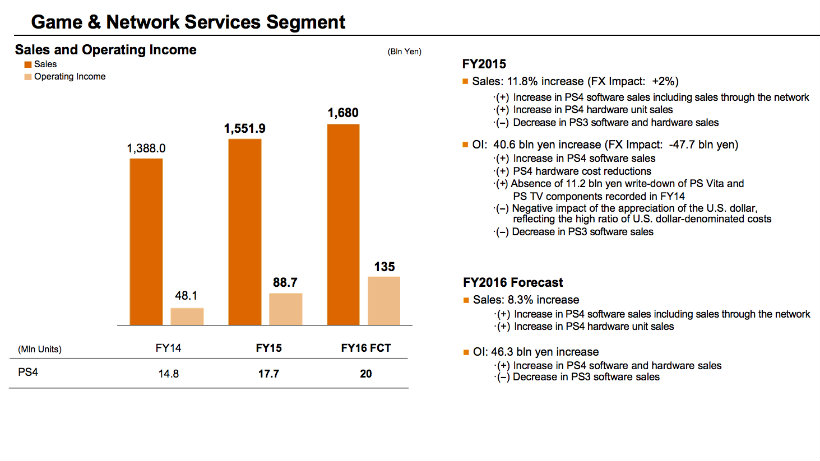 It's nice to see that writing off some of the costs of the Vita and PSTV means the segment will be more profitable, and that costs for production of the PS4 are coming down. It sort of reminds me of the PS2, actually, which became cheaper to make over time, and thus became smaller and more affordable over time.
Most notably, Sony is predicting that they'll sell 20 million PS4s this year. That's even more than last year. Could that include the PS4.5/Neo?
I think that the PS4 is going to continue to follow in the PS2's footsteps, getting a price cut this year and perhaps an upgraded model. I don't think too many people would mind if PS4's saw a price decrease with the upgraded version sold at what is now "normal" price for the console. Even better would be if Sony offered a rebate of some kind if you traded in your old PS4 for a newer model. The early adopters would probably be happy to upgrade and those who haven't yet jumped on the bandwagon could pick up an "old" PS4 for much cheaper. It would certainly be nice for our local market, where the PS4 seems to be getting more expensive thanks to the Rand.
It seems industry insiders are predicting a bumper year all around. This forecast lines up nicely with what EA predicted for 2016 as well, with the new generation hitting 80 million consoles by the end of the year. This could be a massive year for gaming. I'm getting even more excited to hear all the announcements that come out of E3.
Last Updated: May 25, 2016