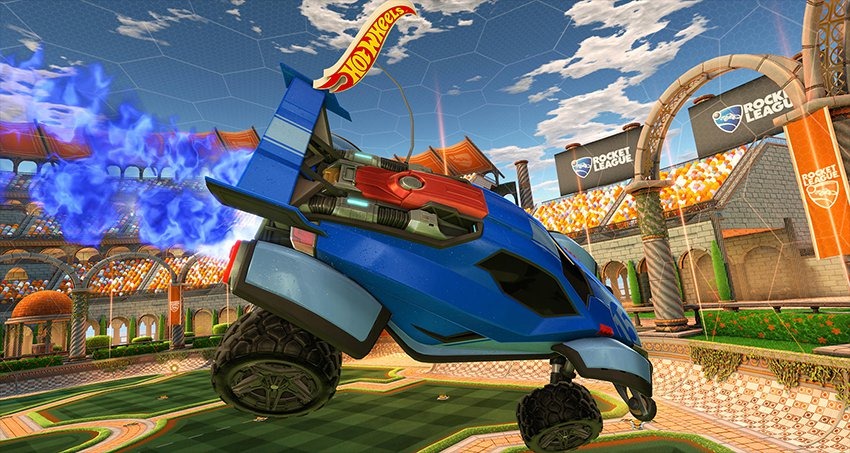 Vehicular-based football game Rocket League is a bona fide hit. After its release as a "free" PlayStation Plus game, word of mouth and consistent releases on just about every other platform made the game incredibly popular. So much so that that it's seen licenced spinoffs of all sorts – with other properties invading the game. Now, Rocket League is jumping out of video games and into real life.
Before you get excited at the prospect of jumping into a rocket-powered vehicle for a bit of footie, note that this is a diminutive version, licenced by Hot Wheels. It's a set that comes with two smartphone-controlled cars, as well as a play mat with goals, an IR ball, and a charging mat for the cars and the ball.
Says the announcement: "The large set comes with 'Octane' and 'Dominus' remote-controlled cars, a Rocket League ball, and a custom field mat that looks like it's straight out of the video game. Both Battle-Cars are controlled via Bluetooth from your smartphone or tablet with no extra controllers to worry about. The vehicles and ball are charged via a large boost pad station and the set's scoreboard will track any shots that go through the goal with sounds!"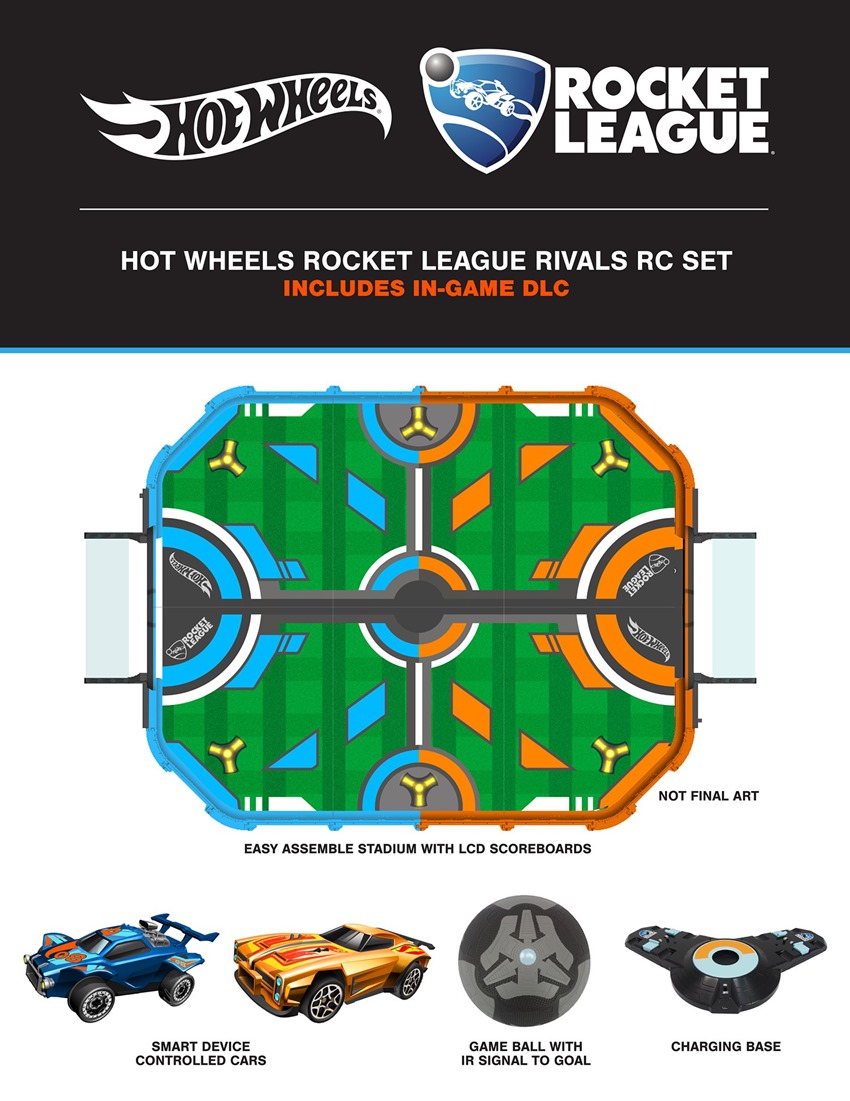 While it likely won't allow for the sorts of aerial manoeuvres you're used to using to score flashy goals, it does seem like a fair bit of fun. Unfortunately that fun doesn't come cheap. The set will retail in the US for $180, which directly converted is around R2200. If it does ever make its way here, expect to play closer to R3000.
The set also includes some codes for in-game DLC, but that hardly helps make the price easier to swallow.
Last Updated: February 14, 2018