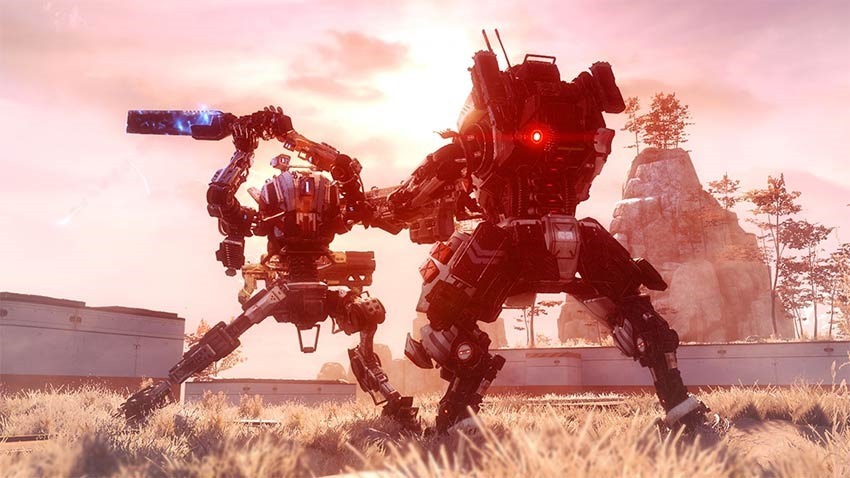 Yesterday saw the not really a surprise at all launch of Apex Legends, a new free-to-play Battle Royale from the makers of Titanfall, Respawn. It's a game set within the Titanfall world, which is great, because Titanfall is an amazing series that deserves to be supported. Thankfully for fans of that series who don't really appreciate squad-based multiplayer Battle Royale games, there's a Titanfall 3 in the works, right? Right? Well, no.
In a surprisingly candid interview with Eurogamer, Lead producer Drew McCoy said that the developer wanted to be explicitly transparent about the game, its development and what's going on at Respawn.
"Our desire is to be completely open and transparent with our player base, and part of that expands to how we talk about problems, and we understand this game is gonna have a sceptical audience," McCoy said to Eurogamer's Emma Kent.

"There are some people who think there are too many battle royale games or it's a fad, the world thinks we're making Titanfall 3 and we're not – this is what we're making.

"To try and convince a sceptical audience for months with trailers and hands-on articles, we're just like 'let the game speak for itself' – it's the most powerful antidote to potential problems.

"We're doing a free to play game, with essentially loot boxes, after we were bought by EA, and it's not Titanfall 3. It's the perfect recipe for a marketing plan to go awry, so why have that – let's just ship the game and let players play."
There's a bit to unpack there. The first, and saddest bit is that Titanfall is not in development, and likely won't be for quite some time. The Titanfall team is very busy with Apex, and will likely be supporting it for years, while Respawn is also busy at work on its Star Wars game. They're also being rather upfront about the game's monetisation; there's a Fortnite-styled shop, loot boxes, a Battle pass, and a la carte heroes for purchase. They also detailed why the game was announced and released the way it was.
There are a few other questions it brings up, like timing. With EA's own Anthem coming this month, a squad based game that's free could impact the player base. It could also – in a delicious twist of irony – impact Battlefield V's impending Battle Royale mode. While EA has the resources to support both, there's more impetus to push Apex, given how lacklustre Battlefield's retail performance has been.
It's definitely an interesting time for Respawn and especially EA, who seems to be trying something a little different after the poor reception that Battlefront II received.
Anyway, Apex seems like a lot of fun, and something that I'll play precisely twice before moving on to games that don't feature *ugh* other people.
Last Updated: February 5, 2019