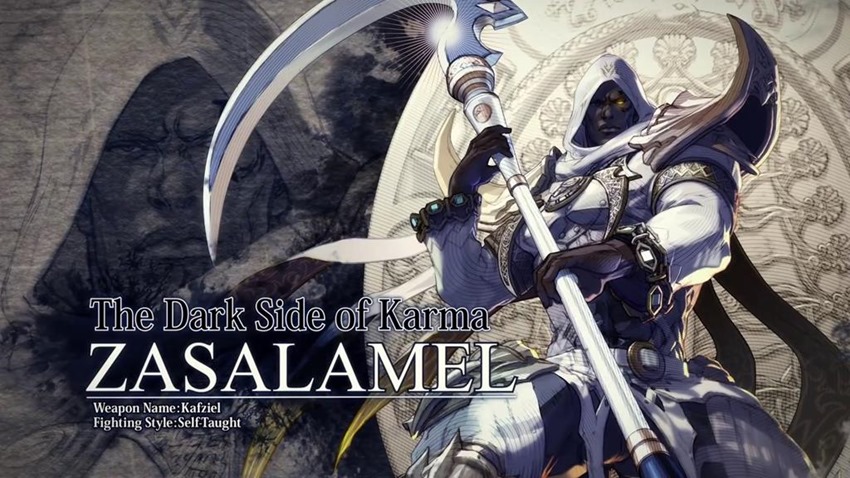 It is the future year of 2000. I've got a PlayStation One, actual friends who aren't beach balls with bloody handprints for faces (WILSON!) and a copy of Soul Calibur loaded into the machine. What I also have, is a secret technique that racks up wins through attrition for me as I select Mitsurugi for every single bout. Thrust and dodge, Darryn. Thrust and dodge.
Like a pinprick that just won't go away, the secret technique passed down through a thousand generations of my family proves to be massively effective…Until one of my pals finally decides to get serious and choose Ivy. While prepubescent Darryn may have been distracted by her choice of battle-clothing (or lack thereof), it was Ivy's arena-spanning whip attacks that proved to be my downfall.
I'm going to have to prepare myself for that disappointment again, as much to the delight of anyone who ever dabbled in some fan art, Ivy is back. Here's the intro trailer for Ivy and her signature weapon, as well as a quick breakdown of her character from Bandai Namco:
Ivy is one of the most famous mainstays in the SOULCALIBUR series and she returns to destroy all who challenge her in SOULCALIBUR VI. Born to an aristocratic English family, her early years were spent in a loving environment, that is until her father's obsession with alchemy and immortality gained by obtaining the Souls Blade drove him to an early grave. Shortly thereafter, Ivy's mother passed away and so began her journey to destroy that which brought such despair to her family – Soul Blade.
Ivy's not the only old face (WHO DID YOU CALL OLD?) returning to the arena of champions. Having sat out of the events of Soul Calibur V, Zasalamel is returning for a harvest of flesh using that massive signature scythe of his:
Zasalamel, born into a clan called the Guardians of the Spirit Sword, has always been an excellent warrior. While his fighting skills were second-to-none, his arrogance drove him to a clan rule which ended with both his arms being broken and him being banished from his clan. Ever defiant, Zasalamel began studying ancient arts in the hope of discovering the secrets to reincarnation, but with everlasting life, a heavy price must be paid…
Ivy and Zasalamelapoolazahla join a roster that's quickly growing, which includes Kilik, Xianghua, Nightmare and newcomer Groh.
Last Updated: February 26, 2018