Quick quiz: What are the five best fighting games ever made? Chances are that your list includes the usual suspects: Mortal Kombat, Street Fighter, Tekken, Dragon Ball FighterZ and Super Smash Bros. Hell, let's make it a top ten and I'd bet my favourite Batman cowl that your list now includes Blazblue, Injustice 2, another Smash Bros. game, Marvel vs Capcom 3 because f*** MvC Infinity and The King of Fighters.
Solid list, right? If you agree, then that's kind of damning stuff for Soulcalibur. A fighting game franchise that has existed for years and years, Soulcalibur is a trendsetter that helped make more three-dimensional combat more mainstream. It's a franchise that should be more popular, but has always come up short.
Which kind of explains why it has taken so long for a sixth chapter in the series to get the thumbs up from Bandai Namco. After all, what's the point of sinking cash into a game if it's not going to help you turn a profit once it launches? That's a problem which has faced Soulcalibur games of the past, fisticuffs titles which have managed to carve their own niche into their genre but have never quite been the blockbuster hits that Bandai Namco expected the franchise to be.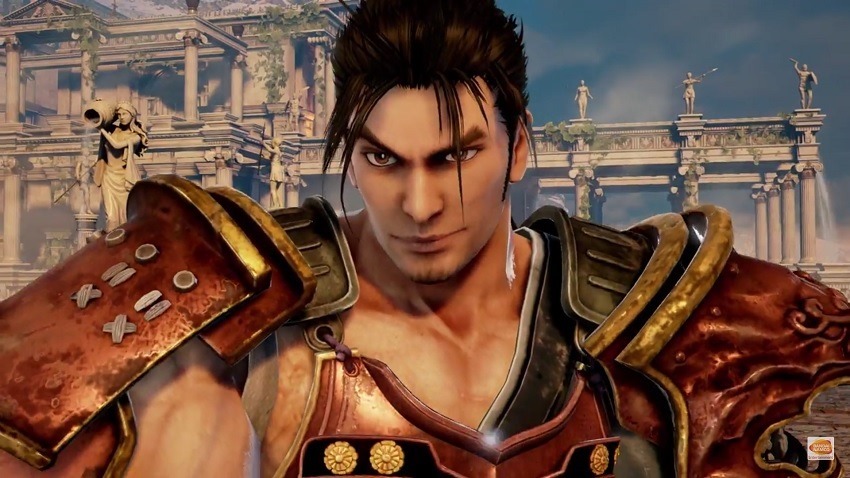 In fact, Banana Wham Cole might be ready to throw in the towel on Soulcalibur 6 if it flops, as the publisher is just about ready to give up on the tale of swords and gravity-defying cleavage. "The IP itself of the Soulcalibur franchise had low expectations from the company. It was actually facing a crisis of maybe disappearing. It took time for me to convince the company," Producer Motohiro Okubo said to Dualshockers of the challenge to get another sequel bankrolled.
We don't want to blackmail the users by saying that it could be the last one, but as it is, yes.
On the plus side, with their backs to the wall, the Soulcalibur 6 team is going all in on saving the series and preventing the titular fighting game from being laid to rest:
Since the SoulCalibur brand is facing a crisis, we have nothing to lose, so we just decided to do what we want to do.
It'd be a damn shame to lose Soulcalibur, a game that has a legacy that many other challengers in the genre could learn from. Is the beginning of the end or the start of a new chapter in Soulcalibur's history? I Guess we'll find out when the game arrives on October 19.
Last Updated: August 28, 2018