Yesterday I asked all of you what you thought about the year we've had in South African esports. Many agreed there are still issues prevalent which are slowing down our progress, but nobody rebutted the fact that South Africa has had an incredible year for esports.
Today, I'm going to offer my own review of the year we've had, and highlight some of our biggest achievements. It's safe to say that we've already set ourselves up for a good start, but let's not ignore the clear areas for improvement.
Outsider interest
The year started off great as one of South Africa's newer companies, Orena, received an outside investment from the founders of the Food Lover's Market. This allowed Orena to bolster their production and tournaments which culminated with the ESWC Qualifiers in July at the Electronic and Gaming Expo. Outside interest is a crucial stepping stone to increasing the awareness and longevity of our local scene and gives the opportunity for local companies to get involved and aid the structure of our region.
Another major partnership came later in the year as Bravado Gaming joined with the Global Assembly Marketing Esports (GAMeS) which was a second high point in the category of outsider interest as South Africa's top gaming organization will now set the bar for proper marketing and exposure in 2017. Many people perhaps don't see how big this is, but pushing our gaming teams to better promote themselves will inevitably draw in more outsider interest from companies not directly involved in esports.
Tournaments bigger than ever
In February the newly branded Telkom Digital Gaming League announced their R1 million Masters Tournament which selected eight of South Africa's largest multi-gaming organizations to take part and compete for the grand prize. The tournament had three legs, a CS:GO Masters at Cape Town rAge, a Dota 2 Masters at the Ster Kinekor HQ, and finally the R1 million finale at rAge in October. Overall the Masters gave out over R1.3 million in prizes, and that's excluding the Digital Gaming Championships which took place at rAge too.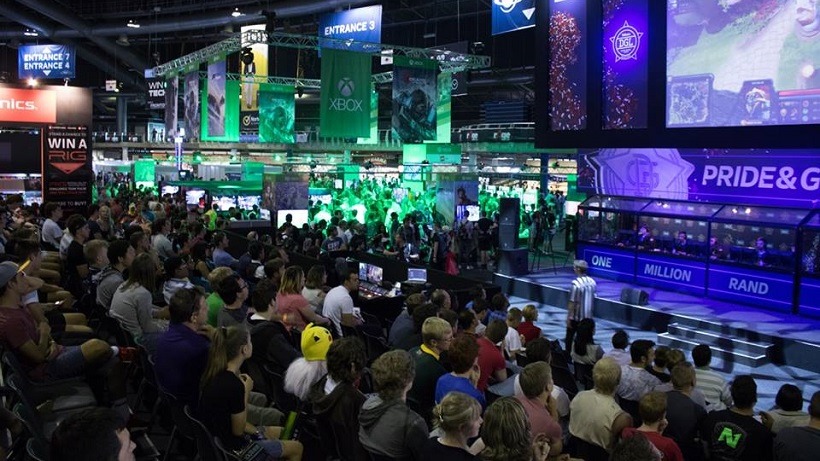 Telkom DGC Masters at rAge
In April, nAvTV held their Vodacom Gamer's Fest which saw over R150 000 in prizes for Dota 2, CS:GO and Fifa, prompting the announcement of the Mall Gaming Experience which took Dota 2 teams around Johannesburg competing for over R150 000 in prizes at various malls.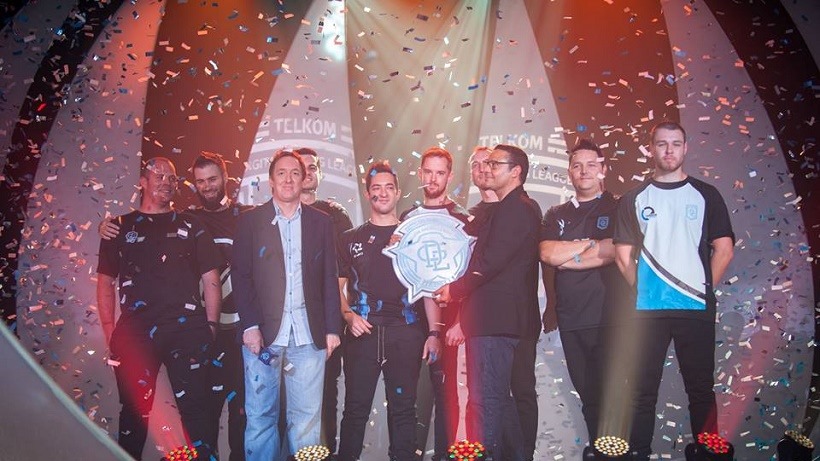 As mentioned above Orena once again hosted the ESWC South African Qualifiers which sent Bravado Gaming across to Paris Games Week to compete at ESWC, where they did considerably well. The LAN Final took place at EGE in Cape Town with a live final event in the Audi Auditorium.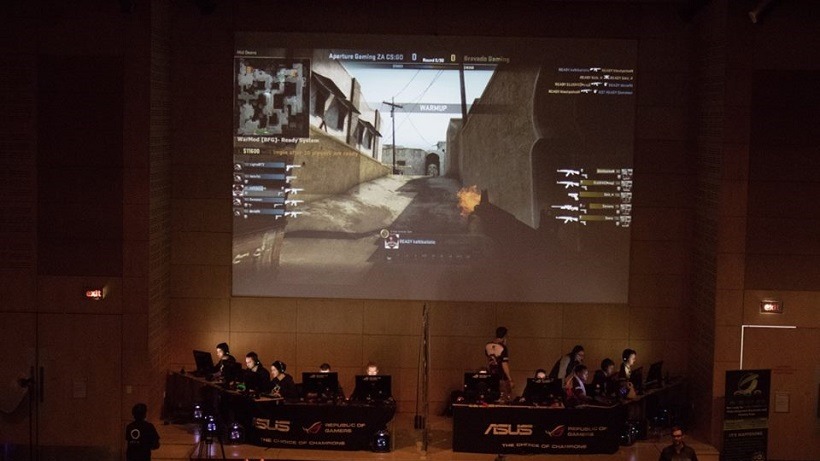 There were also a number of smaller tournament which took place, including the first few Overwatch competitions hosted by Orena and Weekly Level Up, taking the crucial first steps to insure Overwatch picks up in 2017.
International Integration
This year was arguably our busiest year for international competitions in South Africa. It all began with Energy Esports traveling to Copenhagen, Denmark to compete at the Copenhagen Games, where the team unfortunately did not make it out of the groups stages. Next came the announcement of ESWC which would send South Africa's best CS:GO team across to Paris. ESEA also opened their doors in South Africa inviting the top placing team to the ESEA Finals. We missed out on the first one, but Bravado Gaming are set to travel to Los Angeles next year for the next season's finals.
E-Frag took a mixed team of CS:GO players from South Africa (selected by the players and managers) who compete online, narrowly missing their invite to the LAN final. WESG held qualifiers which sent Bravado Gaming CS:GO and Dota 2, White Rabbit Gaming Dota 2, CarboN CS:GO, and Damage Control to Dubai to take part in the Africa and Middle East Qualifiers. Bravado Gaming CS:GO placed second, while their Dota 2 team qualified for the main event in China early next year.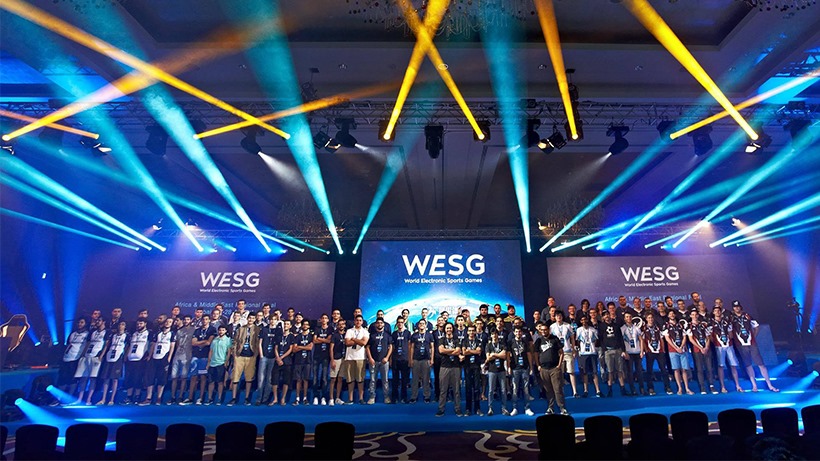 South African teams (far right) at WESG Dubai.
Bravado's performance at ESWC set the bar for local teams looking to compete in international tournament as the narrowly missed the group stages, almost beating the French side LDLC who went on to place second overall.
The Overwatch World Cup took a mix of South Africa's top players who competed in the European Online Qualifiers, but did not make it out the group stages. They did however manage to take one map off Germany, which was an achievement in its own.
Prime time TV
Esports also had its time in the limelight this year with appearances on a number of television shows like Carte Blanche and Espresso. The Carte Blanche team were present at rAge doing interviews with Bravado Gaming and Aperture Gaming's Thulani "LighteRTZ" Sishi, shedding light on competitive gaming in South Africa.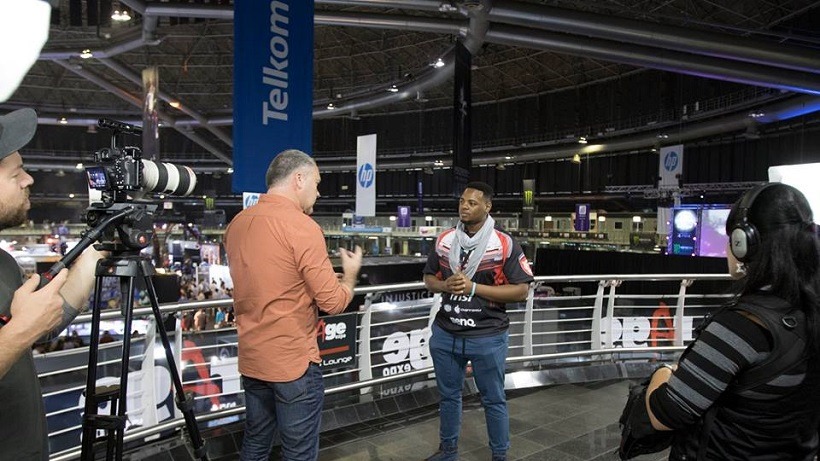 Paul "ReDeYe" Challoner chatted on eNCA during his first visit to South Africa to talk about competitive gaming and the Telkom Digital Gaming Masters, although the interview was somewhat misleading, Challoner held his own and got the message across.
Closing thoughts
I took a leap four years ago when I decided to pursue my dream of esports. It wasn't until 2016 where I finally looked back and felt like I'd made the right choice. Although I'd gone full circle from being a hopeful prospect and "next big shoutcaster" to journalist, I felt at ease knowing that things are picking up in our country. Naturally, there are still issues, but South African gamers are starting to work together for the same goal and if 2016 is anything to go by, 2017 is going to be our biggest year yet.
Thank you to everyone for an amazing year, and have an awesome holiday season!
Last Updated: December 15, 2016