Evil Geniuses and Team Secret have been knocked out of the Manila Major by VGR and Team Empire respectively. Two of the most prominent teams in the competitive Dota 2 world were granted an early exit from Valve's last Dota 2 Major ahead of The International 2016. Both EG and Team Secret had a rough go in the group stages, with Team Secret placing 4th in Group B and Evil Geniuses 3rd in Group D. This earned them a spot in the lower bracket of the Main Event, and subsequently led to their early departure.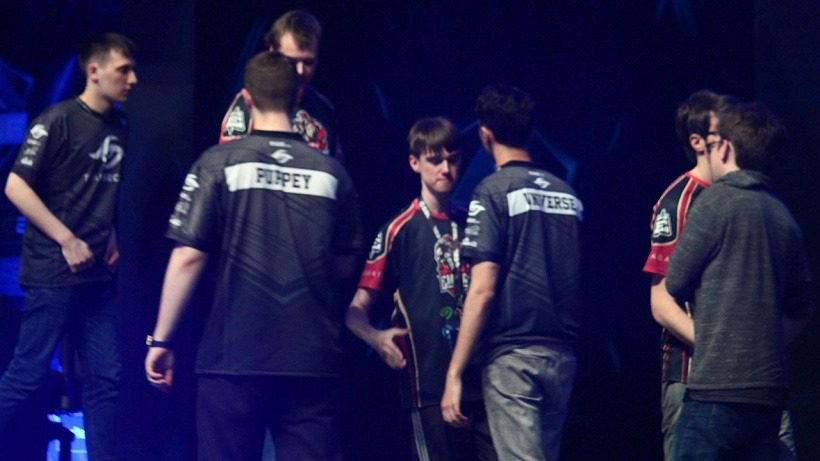 Of course, as with every upset, widespread analysis was thrown around as to what happened to the TI5 Winners, Evil Geniuses, and previous Shanghai Major winners, Team Secret. Both teams underwent interesting changes prior to the Manila Major, and once again they were surrounding Artour "Arteezy" Babaev. Arteezy left Team Secret to join Evil Geniuses after their win at TI5, but returned to Team Secret after their win at the Shanghai Major. This of course was an added feature in almost all analyses.
Thorin vs. Scant
Duncan "Thorin" Shields has his hands in almost every eSport. He has a long standing rivalry with fans of League of Legends, and now has been critical in his analysis of Team Secret and Evil Geniuses after their loss at the Manila Major. Anthony "scant" Hodgson, a local Dota 2 wizard and international analytical shoutcaster, has provided insightful updates throughout the Manila Major via Twitter, keeping his followers updated on his thoughts as to what went wrong.
Thorin offered his take on the EG/Team Secret fall from the top, and even added a 40 minute video discussing his analysis of the two organizations. Thorin, being known as the CS:GO guy, did not receive a great response from the Dota 2 community.
next time CS:GO has a big upset imma read all the upvoted Reddit threads and make a video regurgitating the popular opinions 4 ez views :>

— SirActionSlacks (@SirActionSlacks) June 8, 2016
This of course led to Scant's rebuttable in a Twitlonger post where he adds counter analysis to Thorin's video, righting a few wrongs and offering a different perspective, as Scant does. It begins, in true Scant fashion, with complex words and well structured sentences.
"While there are kernels of truth in Thorin's discussion of Secret and EG, so many gaps are filled in by entirely thumbsucked ideas, superficial analysis, and sometimes even plainly inaccurate factual claims. Clearly he understands many of the relevant background concepts well, but his application of those concepts to the current context betrays only his own arrogance."
Scant offers a point by point analysis of EG and Team Secret, which is well worth the read.
Scant's analysis on the Major is extremely insightful, and if you're unable to catch the games as they happen, I'd highly recommend following him on Twitter for updates. Thorin has yet to respond to Scant's post, but personally I'm excited to see it.
Game of Thrones fans might enjoy this (warning, spoilers ahead)
Last Updated: June 8, 2016